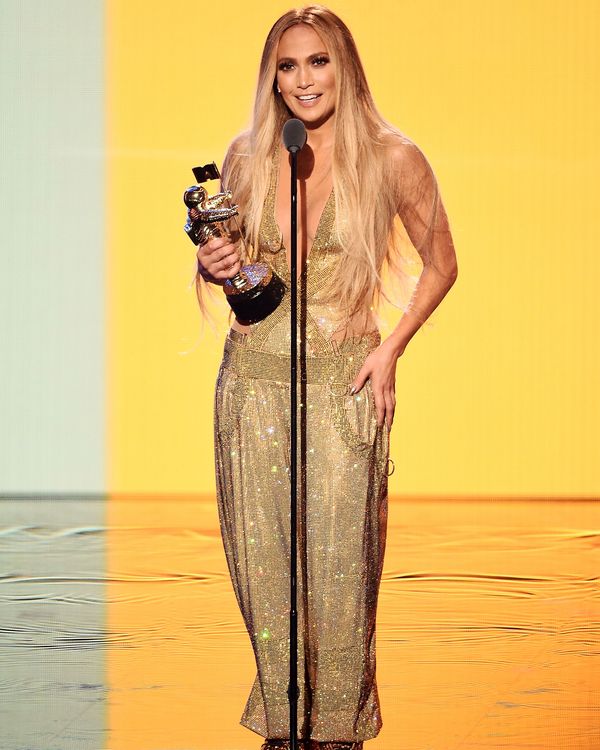 Jennifer Lopez.
Photo: Michael Loccisano/Getty Images for MTV
Jennifer Lopez has had an incredible career — one that's spanned over two decades of music videos, movies, and chart-topping albums. On Monday night, she was honored for her career-long contributions to culture with MTV VMAs 2018 Video Vanguard Award. Her performance during the awards show included snow in August, and perhaps most impressively, a functioning train in New York City (even if it was just going a few feet across the stage).
Her acceptance speech included thanks to her fans and her team, but also to her children, who she said inspired her to be better, and to achieve more than she ever previously envisioned for herself.
She also gave a shout=out to her boo Alex Rodriguez, who very endearingly filmed her performance on his iPhone, seeming to forget that she was being taped on live television.
J.Lo — a multi-talented, stomach-baring goddess — came out on top at the VMAs.