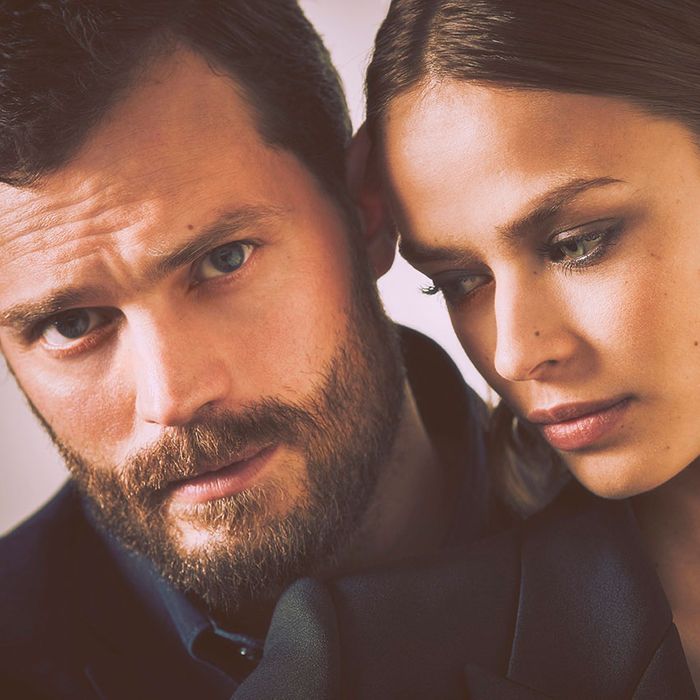 Jamie Dornan is going to start smelling differently. The Northern Irish actor was recently named one of the faces of Hugo Boss's new, extremely confidently named fragrance for men, BOSS THE SCENT (yes, all caps). He and Dutch model Birgit Kos have teamed up for a series of print and television ads that will run in September.
This fragrance is for the man who is sophisticated, self-assured, confident, and wants to exude the super steamy hotness of Dornan. Best known for his sultry turn as BDSM enthusiast and unofficial Seattle tourism ambassador Christian Grey in the Fifty Shades of Grey movies, he is bringing his smolder to the world of cologne. (While Christian Grey is the role that brought him international notoriety, it's important to point out that he is undeniably hotter as Swedish Count Fersen in the 2006 film, Marie Antoinette.)
In a statement from the brand, Kos expressed her enthusiasm for collaborating with Dornan, saying, "I'm so happy to be a BOSS woman! Working with Jamie was great. I could not have asked for a better person to work with." See, Brigit gets it. Their chemistry is palpable even in the still photos of them touching hands that we have been made privy to before the campaign officially launches.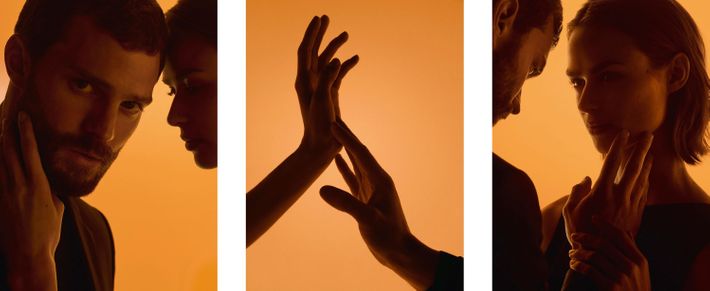 See? Sexy.