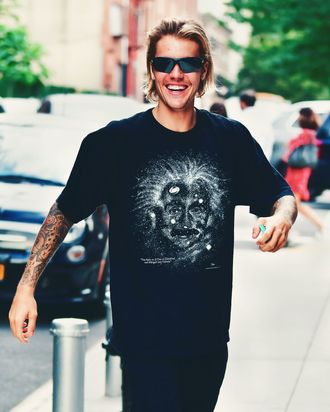 Justin Bieber.
Photo: James Devaney/GC Images
Are Justin Bieber and his fiancée Hailey Baldwin leaving behind the land of Citi Bikes and celebrity megachurches for a life in the singer's homeland? According to TMZ, Beiber recently bought a $5 million, 101-acre mansion with its own private horse track in Ontario, Canada.
The equestrian facility is just the start of the long list of features that the 9,000-square-foot place has to offer. Per TMZ, there's also private lake access, a private gym, heated floors, and a "two-story temperature controlled wine room," which is entirely too excessive for a household of two, but go off.
But that being said, it's unclear whether this will be Bieber's main residence with Baldwin; so far, there's no information that would indicate one way or the other. (However, we can imagine it'd be hard for the two to leave the Hollywood evangelical scene.) All we know is that the two will most likely be partaking in some sexy couples horseback riding in the future, given the two both have been known to ride the majestic animal in their free time.