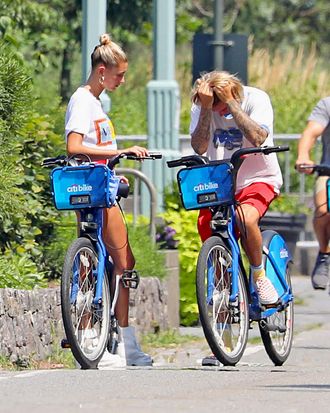 On Tuesday, TMZ spotted singer and onetime monkey owner Justin Bieber and his new fiancée, blonde model Hailey Baldwin pedaling around New York City on Citi Bikes, and also crying.
According to TMZ, in their post titled, "Justin Bieber & Hailey Baldwin, Let's Take a Ride … of Emotions!!", something happened "that turned their summer outing into a roller coaster of emotions" and "at one point, Hailey was hugging and comforting her fiancé as he wiped his eyes," but then at a café later "the roles were reversed." (She was crying there.)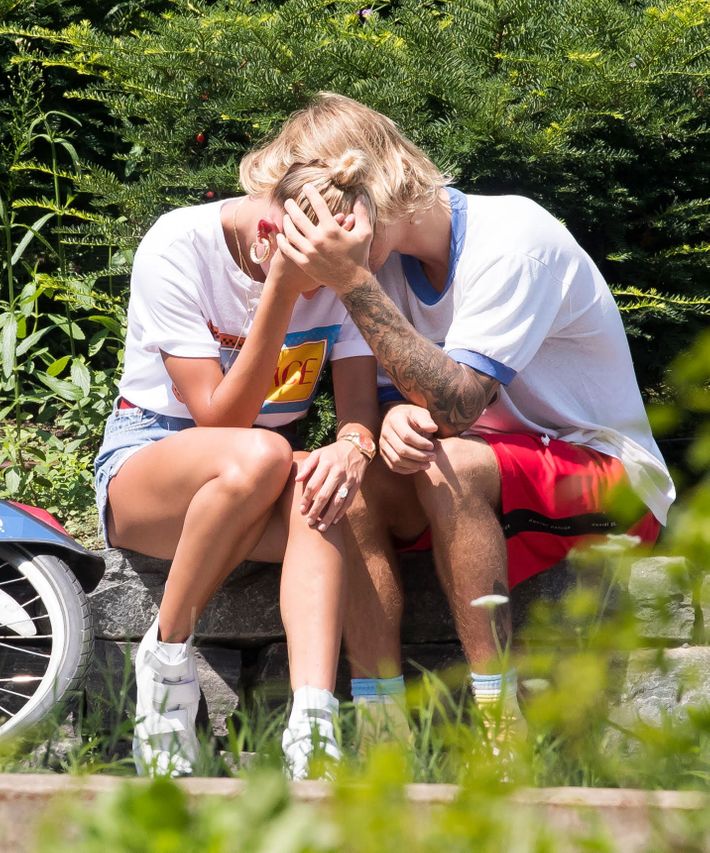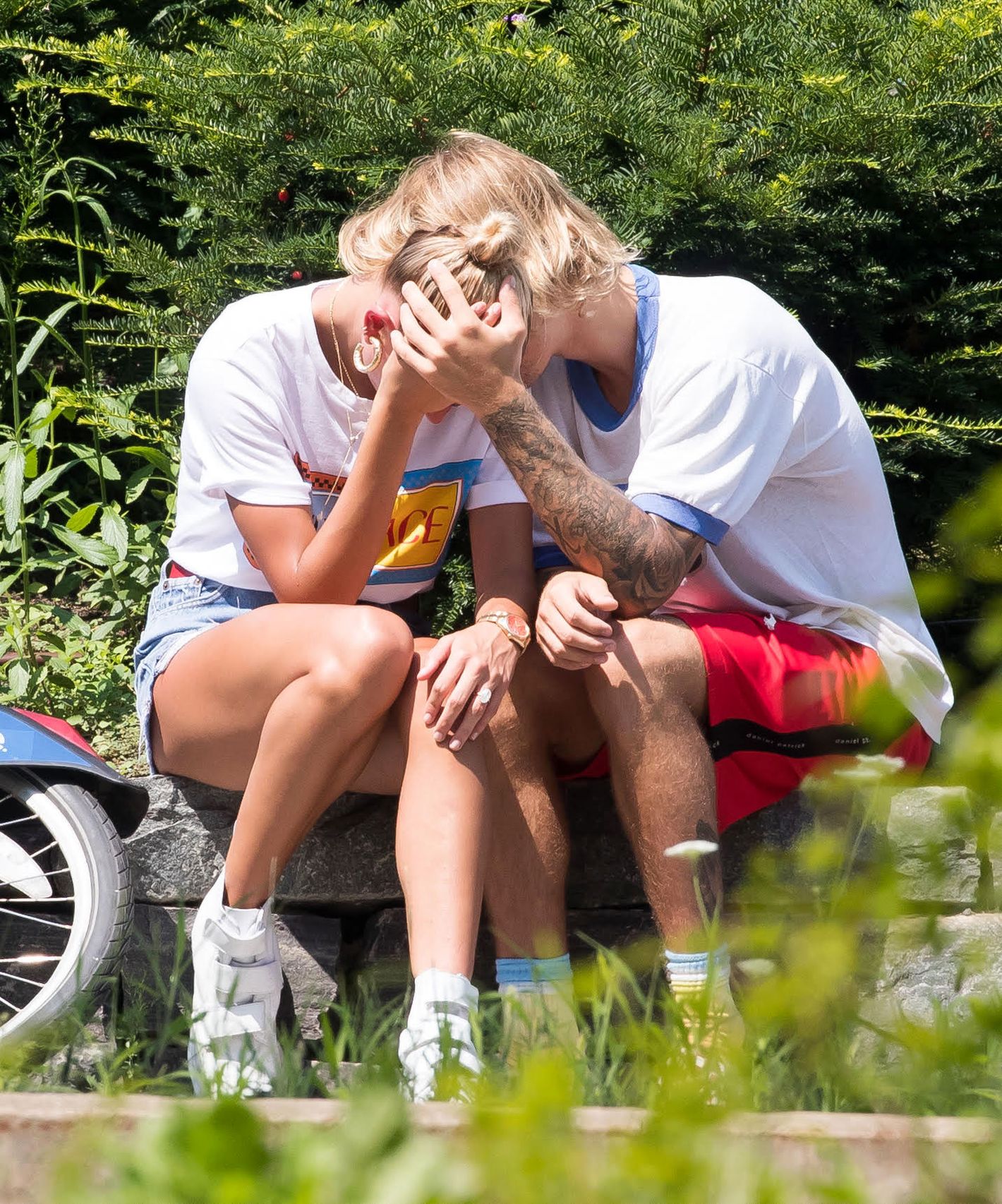 They also said it looked "like they might be praying together at one point."
It is unclear what they were crying/praying about. Maybe the stress of planning their upcoming nuptials? Deciding which Baldwins will be attendance? Perhaps they were feeling sexually frustrated, or worried about church drama. Or, I don't know, sometimes you just need a good cry.
Hopefully they'll be happily Frenching in parks again soon.