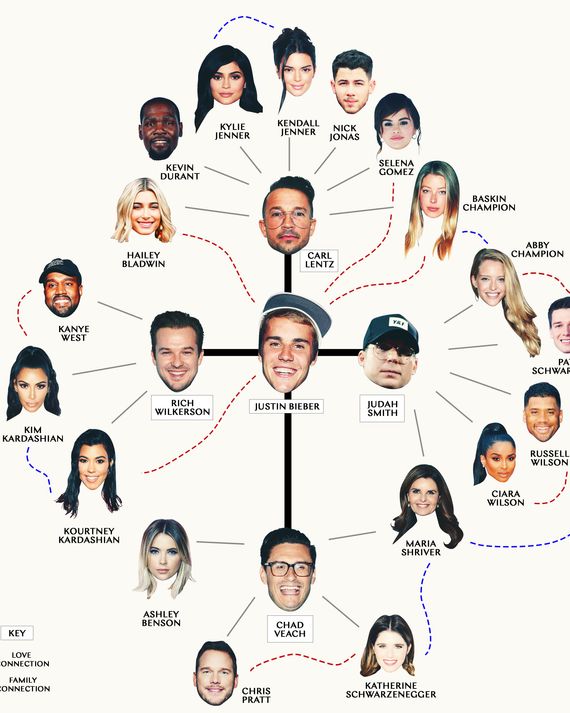 Photo: Getty Images/Shutterstock
When Justin Bieber, the 24-year-old oft-troubled pop star, announced his engagement to Hailey Baldwin, the 21-year-old model daughter of Stephen Baldwin, the first thing he mentioned was their shared faith. "I promise to lead our family with honor and integrity letting Jesus through his Holy Spirit guide us in everything we do and every decision we make," he wrote on Instagram. "Gods timing really is literally perfect, we got engaged on the seventh day of the seventh month, the number seven is the number of spiritual perfection, it's true GOOGLE IT!"
Even if they did not Google this factoid, Bieber's proclamation reminded the 12.8 million casual fans who liked this Instagram of his devotion to evangelical Christianity. For the past few years, he has been a regular attendee at Hillsong, the Pentecostal megachurch founded in Australia in the early 1980s and imported to the States by the "rock-star pastor" Carl Lentz in 2014. Lentz has been a personal mentor to Bieber, while his wife, Laura Lentz, is close with Baldwin, who, of course, attends Hillsong services regularly.
You've probably heard about Hillsong because of Bieber — before he proposed to Baldwin, he was photographed taking several different girlfriends to Sunday services, and he often posted about Lentz on Instagram and Twitter. Hillsong, however, is not the only influential church currently catering to pop stars looking to repent for past sins.
There are several youth-focused, Pentecostal megachurches springing up across the country, and Bieber has attended just about all of them. In addition to Lentz, he has close relationships with Chad Veach, a pastor who wears cool glasses and founded Zoe Church in L.A., Judah Smith, another pastor who wears cool glasses and leads the congregation at Churchome in L.A. and Seattle, and Rich Wilkerson Jr., who does not wear cool glasses but who officiated the wedding of Kim Kardashian and Kanye West. He presides over Vous Church in Miami.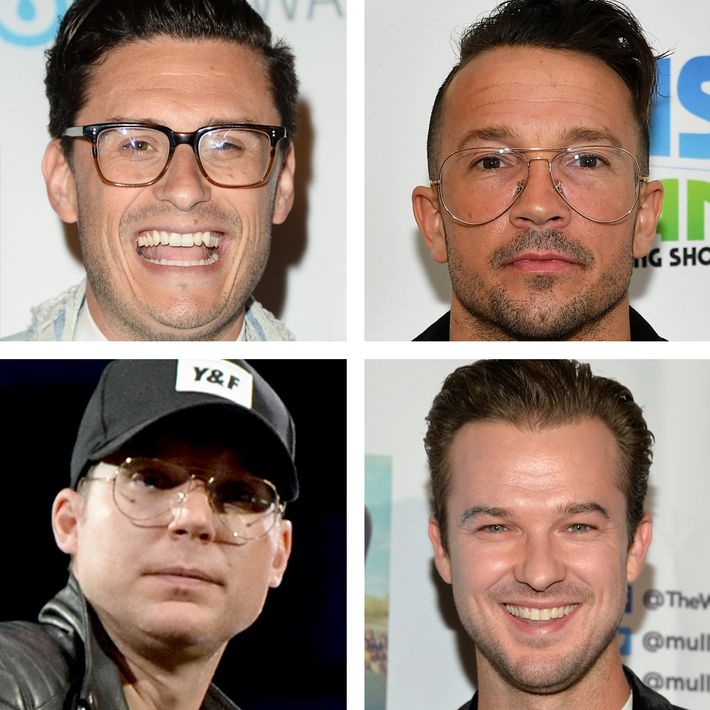 These stylish, white evangelical pastors are leading a new religious organization in Hollywood, which looks cool and casual — everybody's wearing streetwear and waving their hands to Christian pop-rock bands — but actually stems from the traditional Pentecostal movement. In each of these churches, there is a heavy focus on baptism, tithing (most now have convenient iPhone apps for this purpose), and the Bible. But the Pentecostal interpretation of the Bible is not always what millennials want to hear. Media outlets have questioned Lentz, Veach, Smith, and Wilkerson about their views on marriage equality and abortion, which more traditional Pentecostal churches rail against. The cool pastors, however, prefer not to share their opinions on these issues.
When the New York Times questioned Veach about abortion rights earlier this year, he said he doesn't like to talk about politics, but offered, "At the end of the day I am a Bible guy." Wilkerson and Smith have been similarly withholding in interviews when asked about social issues. ("I do not like blanket statements," Smith told MTV, when asked whether or not he'd officiate a same-sex wedding.) Lentz, under pressure, has said he believes homosexuality and abortion to be sins, but that he welcomes all sinners to his church.
Despite these equivocations, thousands upon thousands of stylish young people have chosen to follow the pastors and donate their earnings to build their churches. Lentz and his peers can thank Bieber: In the past four years, he's done for Pentecostal megachurches what Tom Cruise did for Scientology and Madonna did for Kabbalah. When he posts about Bible study at Hillsong or is photographed attended a Zoe Church conference, more millennial celebrities (and celebrity-obsessed millennials) join the flock.
To illustrate how influential and interconnected this world is, we've made a map of the four most famous, Bieber-approved pastors and the A-listers who follow them.
Carl Lentz
Lead pastor at Hillsong in New York City
Instagram followers: 612,000
Carl Lentz is currently the pastor best known for ministering to Bieber. The 39-year-old father of three leads the New York City branch of Hillsong, which currently serves about 8,000 worshippers every Sunday in the Hammerstein Ballroom near Penn Station. Hillsong is famous for its pop-rock worship songs (Selena Gomez performed one on her "Revival" tour in 2017) and a fun, millennial-friendly attitude that belies its more traditional views. (The church's founding Australian pastor Brian Houston fired a choir director when he announced his engagement to another man.) One thing that is totally okay in the eyes of the Lord, according to Hillsong, is the pursuit of cash, which makes the church especially friendly to celebrities. Pastors do not take a vow of poverty, and as such, they can lead lifestyles similar to those of the pop stars they serve. Lentz has been seen wearing Saint Laurent and Louis Vuitton x Supreme.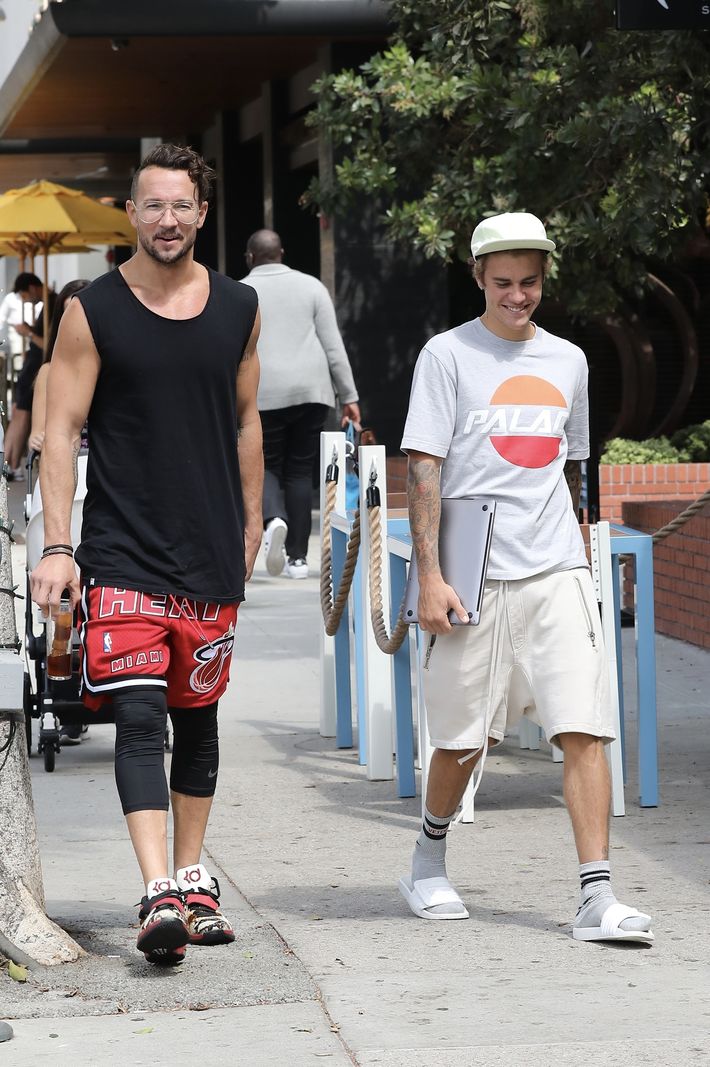 Lentz's relationship with Bieber goes back to at least 2014, when he baptized the then-repentant pop star in NBA player Tyson Chandler's bathtub. (You can read about that moment in Taffy Brodesser-Akner's 2015 GQ feature on Lentz and Hillsong.) Since then, Lentz has become a regular fixture on Bieber's preferred gossip outlet, TMZ. Last summer, after Bieber cancelled the remaining dates on his "Purpose" tour to focus on his "soul and well-being," TMZ reported that Lentz was stepping in to support Bieber as a "second father."
Lentz popped up in the tabloids again in January, when TMZ and People reported that he was personally offering Christian couples counseling to Bieber and Gomez, who briefly reunited at the end of 2017. Sometime after Bieber and Gomez broke up in March, however, Bieber and Lentz had a "major falling out," according, again, to TMZ. No outlet has managed to report out any details of the split, but if this video of Lentz begrudgingly congratulating Bieber and Baldwin on their engagement is any indication, the relationship is currently pretty frosty.
Lentz has plenty of other celebrities to minister to, thank God. Bieber's ex-girlfriends Gomez and Baskin Champion, remain, by all accounts, devoted followers of the church. Kendall and Kylie Jenner have been photographed attending services, as have several NBA players including Kevin Durant and Kyrie Irving (Lentz played college basketball and has been the chaplain for the Knicks and the Brooklyn Nets). Lentz may not get to officiate Bieber's wedding, but he could do the honors for Hillsong follower Nick Jonas, who just got engaged to Priyanka Chopra.
So who will officiate Bieber and Baldwin's wedding? They have a few options.
Chad Veach
Founding pastor of Zoe Church in L.A.
Instagram followers: 180,000
Lately, Bieber has been hanging out a lot with Chad Veach, a 38-year-old father of four who founded Zoe Church in 2015. The congregation first met in the celebrity hotspot 1 Oak (yes, a nightclub) before moving to the El Rey Theatre on Wilshire. Veach told the New York Times in a recent profile that he believes social media brings 1,600 worshippers to the popular music venue each Sunday. "Instagram built our church," he said. "Isn't that fascinating?"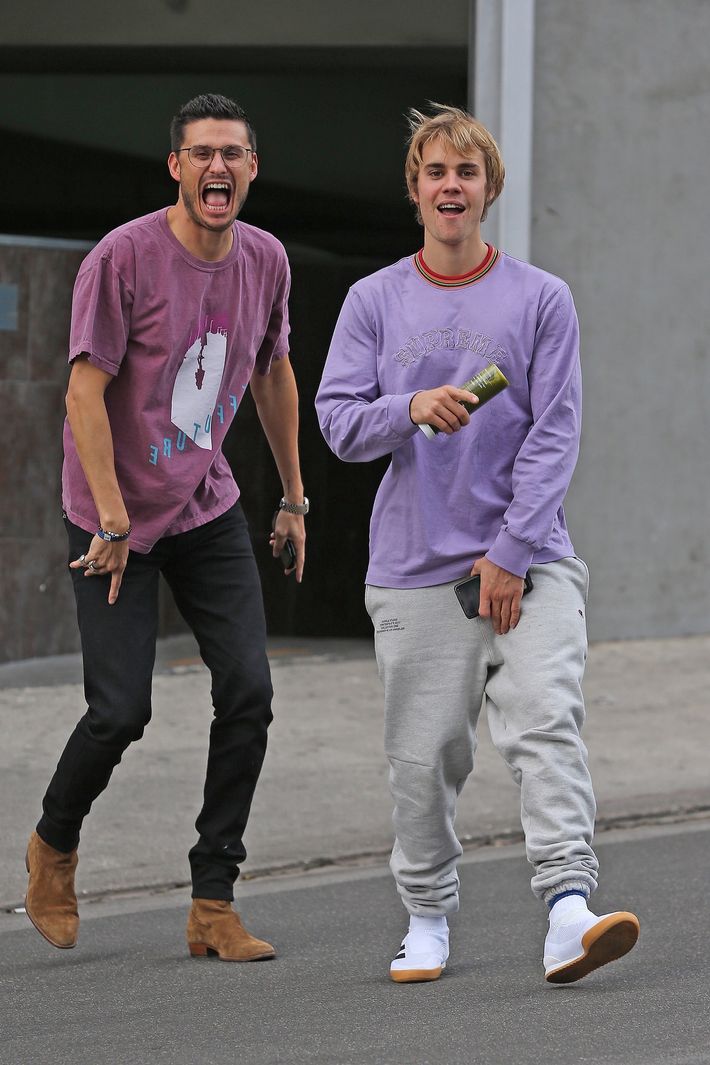 Bieber also probably had something to do with it. Veach joined Bieber for part of his "Purpose" tour in 2017, and the two are often photographed running around together wearing matching streetwear. (In a story about "Hypepriests," GQ praised Veach's "Fear of God" ballcaps.) And Veach has plenty of other celebrity fans, too. The Pretty Little Liars actress Ashley Benson and Baldwin both have tattoos to honor Veach's daughter, Georgia, who was born in 2012 with lissencephaly (Veach wrote a book about her condition called Unreasonable Hope).
Plus: Veach may have had a hand in introducing a new Hollywood couple. In June, the tabloids reported that Chris Pratt and Katherine Schwarzenegger, the daughter of Arnold Schwarzenegger and Maria Shriver, started dating after connecting at church. Pratt is a regular attendee at Zoe, and according to an interview Shriver did with Veach last December, Veach regularly comes to the Shriver home to meet with Katherine and her siblings. Earlier this week, Pratt and Schwarzenegger were photographed kissing for the first time … outside of a Sunday service at Zoe. They were also photographed with Veach in the parking garage.
Katherine's brother Patrick Schwarzenegger has expressed his support for Veach, but he's also been spotted attending services at Hillsong with Bieber. Schwarzenegger dates the model Abby Champion, who is the sister of one of Bieber's Hillsong exes Baskin Champion.
Judah Smith
Lead pastor of Churchome (formerly City Church) based in Seattle and L.A., alongside his wife Chelsea Smith
Instagram followers: 575,000
Judah Smith, a 39-year-old father of three, was one of the first pastors to minister to Bieber. He introduced Bieber to both Lentz and Veach. (Veach used to work for Smith before starting his own church — all of these guys are friendly and connected, and they often preach at each other's churches. But they compete for followers — and donations — too.) Smith presides over Churchome, which his parents founded as City Church in Seattle in the 1990s. Smith and his wife, Chelsea, took over the congregation in 2009 and launched a celebrity-friendly location in L.A. in 2013. (They meet in the Saban Theater in Beverly Hills, a ten-minute drive from Zoe.)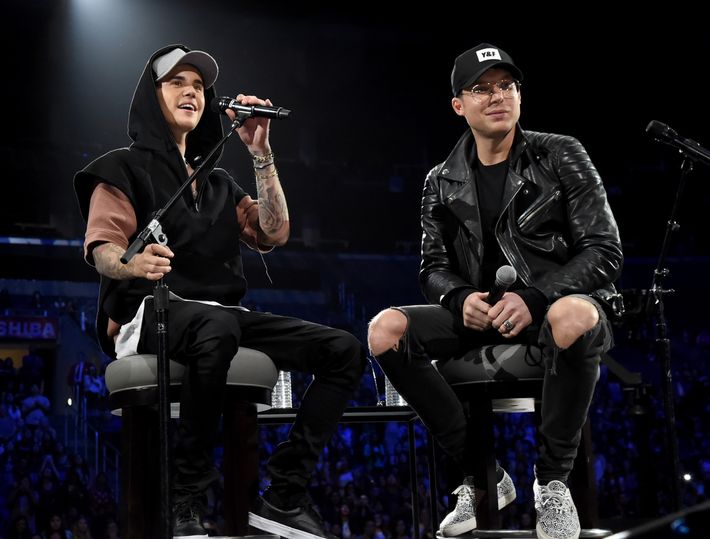 Though Bieber has plenty of pastors to hang out with at this point, he remains close to Smith. Last December, during his brief reunion with Gomez, the couple boarded a private jet to Seattle just to hear Smith's Sunday sermon.
Other big Churchome followers include Ciara and Russell Wilson, who famously abstained from sex before they got married. That may have had something to do with Smith: The cool pastor is a big fan of sex within a marriage. "My name's Judah, I've been married to my wife 17 years as of November 5," he said during a sermon observed by MTV in 2016. "It was an awesome anniversary celebration and there was just a lot of sex. Chels and I have determined that we literally have had sex more than 2,000 times. We actually counted … If you had sex with the same person 2,000 times, you get good. I'm just saying."
Maria Shriver and the Schwarzenegger kids are also fans of Smith. It's interesting — Shriver was raised Catholic, and in 2012 The Hollywood Reporter noted that she attended mass at St. Monica in L.A. every day. As her children have become more involved in Hollywood, however, she has become more involved in the evangelical scene. And now her daughter's dating Chris Pratt!
Rich Wilkerson Jr.
Founding pastor of Vous Church, alongside his wife DawnCheré Wilkerson
Instagram followers: 509,000
Rich Wilkerson Jr., a 34-year-old father of one very cute baby, is a fourth-generation pastor. He founded Vous Church in Miami in 2015 as an offshoot of his father's megachurch, Trinity Church. The process of launching his own congregation was unique in that it was documented for reality television: Rich in Faith, a one-season wonder that premiered on Oxygen in 2015, followed Wilkerson and his wife, DawnCheré, as they built their congregation in a high-school auditorium. (Veach made an appearance on the show, as did E! News stars Giuliana Rancic and Jason Kennedy.)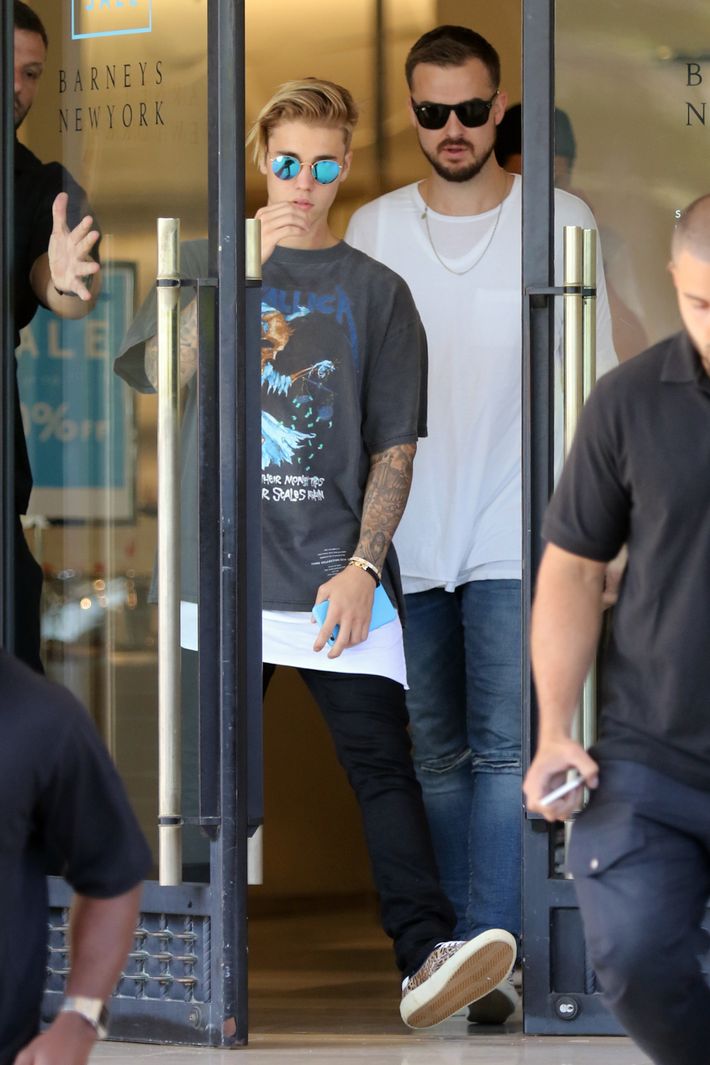 Wilkerson got offered the reality TV deal after he was photographed spending time with Bieber (here they are shopping together at Barneys in Beverly Hills). He also gained a significant following after he officiated the wedding of Kim Kardashian and Kanye West in Italy in 2014. He has been described as West's "spiritual adviser," and West designed the cover for his 2015 book Sandcastle Kings: Meeting Jesus in a Spiritually Bankrupt World.
There appears to be a bit of a spiritual divide in the Kardashian-Jenner family: The older sisters, like Kim and Kourtney Kardashian, prefer Vous Church, while Kendall and Kylie Jenner go to Hillsong. Kourtney was spotted attending Hillsong a few times when she reportedly had a brief fling with Bieber in 2015, however.
Bieber seems to love Vous Church due to its Miami location, which is a great place to take a vacation. When he started dating Baldwin again in June, one of the first things he did was take her to the Vous Church conference in Miami. All of the megachurches we're talking about today have conferences: annual, marathon weekends of worship and singing and donating lots of money to the church. Bieber and Baldwin were photographed attending services during the day and making out at Miami clubs at night.
Wilkerson told ABC News in 2015 that he welcomes everyone to his church, even celebrities who like to party. "I think we have to understand that you don't have to, you know, approve of someone or even agree with someone always to accept them," he said. "Jesus, the greatest criticism of him is that he was a friend of sinners and a guest of sinners."