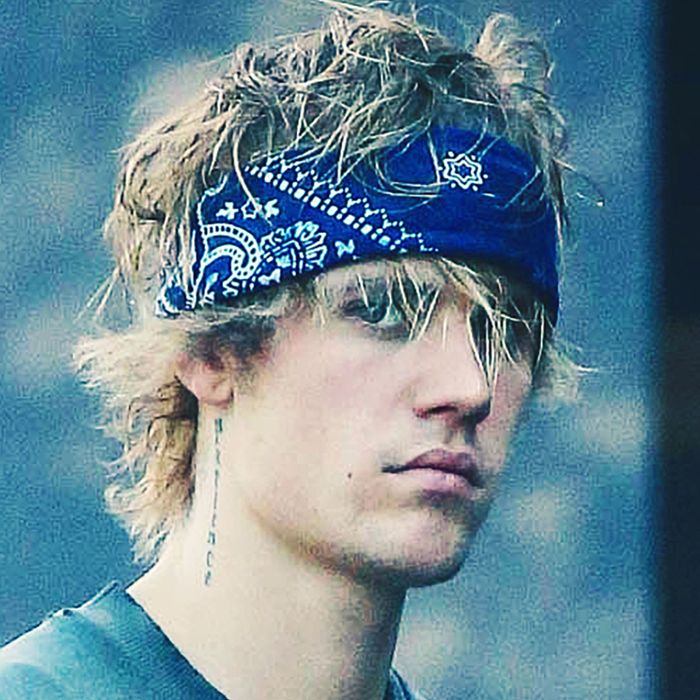 Justin Bieber.
Photo: Star Max/GC Images/Getty Images
Earlier this week, Justin Bieber and his fiancée Hailey Baldwin were photographed weeping on Citibikes in New York, prompting the world to wonder what could have caused them such distress. At long last, the Biebs has broken his silence on what exactly made him grab his hair with such desperation.
In an interview with TMZ, Bieber explained that it was the meaning of marriage — either the actual meaning and commitment involved in his upcoming nuptials, or something he read about in the book The Meaning of Marriage by Timothy Keller, which he was toting around last night — that had moved him so.
"You got good days and you got bad days," he said. "It's not real if it doesn't have any bad days." He was seemingly referring to his relationship here, and flashed a copy of Keller's book to prove his point.
The book, the subtitle of which reads, "Facing the complexities of commitment with the wisdom of God," explains what the Bible teaches about marriage and how to apply that to your own relationships (whether or not your spouse is a Baldwin spawn). If you're looking to break into the Hollywood Evangelicals, it's only $12 on Amazon.