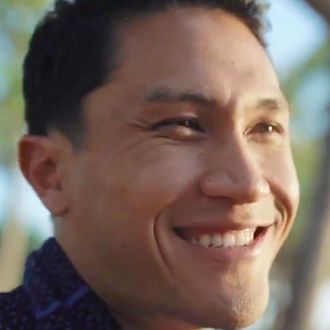 Photo: Kaniela Ing for Congress
Campaign ads, by their very nature, have no chill. Some even lack it to the point of derangement. (Remember the Top Gun karaoke one? Or Carly Fiorina's demon sheep fever dream?) But Hawaii congressional candidate Kaniela Ing's is a notable exception.
Ing's video, released a few days before he faces off against six opponents in the Democratic primary for Hawaii's 1st District, features him relaxing on the beach. He's looking out at the ocean. He's strumming a ukulele. And he's just casually conversing with the viewer about the basic tenets of Democratic Socialism.
"Everyone's working two jobs or three jobs and that's a choice in politics. We can have an economy when you only have to work one job. You used to have time to spend with your friends and family, just chilling on the beach like this, playing music," Ing says. "When we talk about policies like Medicare for All, universal health care, housing for all, public education through college — these are policies that would make every day working people's lives dignified."
"This idea that you just have to grind, grind, grind, grind — we have billionaires that barely lift a finger, their money just works for itself," Ing continues. "There's more than enough resources to go around for everyone."
Ing, a 29-year-old Native Hawaiian who's currently a member of the state's House of Representatives, also released a broader video in July that was produced by the same team that worked on Alexandria Ocasio-Cortez's viral campaign ad. He's part of a larger wave of fresh, progressive, Democratic Socialist candidates running across the country this year. After her unexpected win back in late June, Ing was the first candidate Ocasio-Cortez endorsed.