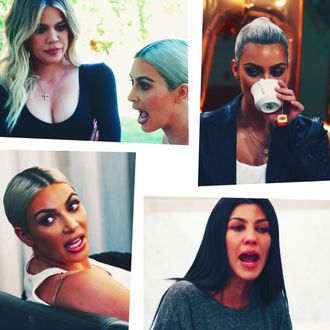 Welcome back, dolls. It's been a long summer in Calabasas, waiting for the return of the ladies we just can't quit, despite the many occasions they've given us to leave their grip. And baby, even if we did quit, these ladies would still be working overtime: Not since Kylie Jenner's original lips and hips has a season premiere thrilled me from the rooter to the GD tooter like this one has. It had real drama, beautiful clothes, inexplicable faces, and disgusting displays of wealth (think Kim's tennis shoes on Kourtney's couch). We've got so much to keep up on, and I don't want to waste another minute.
On last night's episode, our A plot was the Christmas-card photo shoot; our B plot was Kim's baby shower; and our C plot had something to do with Sofia Richie's babysitter, Scott Disick (which I wouldn't even consider wasting your time with further; this is all you need to know about that story line). You already know what it is. #LEGGO.
Scene 1/Cold Open:
Season 15 opens with a very calm birthday party for our season's narrator, Kimberly Kardashian West, PM (Pre-MAGA). Kim's turning 37, and instead of a blowout bash, she's chosen a low-key dinner party for a large group of close friends. Her husband, Ye Who Shall Not Be Named, Kris Jenner, Corey Gamble, Kendall Jenner, Kourtney Kardashian and Instagram stalker, Younes Bendjima, and Kim's latest ASPCA adoption, Jonathan Cheban, were all there. It was a full house, but Kim's focus was glued to her victim, Kourtney.
After some slight prying from Kim as she supped the sweet venom of Lipton's latest petty tea, Kourtney admits that she's been feeling disconnect from Khloé. It could be her sister's pregnancy hormones, her sister's remote location (Cleveland), or just sisterly blues, but the current state of their relationship has gotten her pretty sad. Kim tells Kourtney not to think too much about it, because Kourtney obvi remembers how her personality changed when she was pregnant, according to Kim. But, according to Kourtney, she doesn't remember, because says nothing of the sort, just drinks her tea and looks away. This first scene was filmed on October 26, 2017.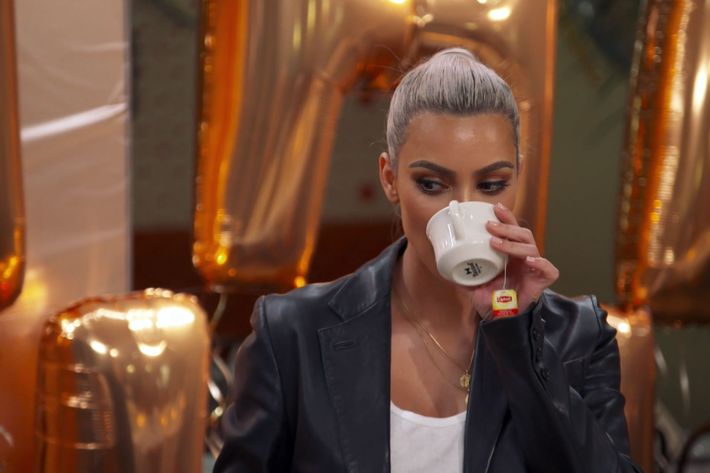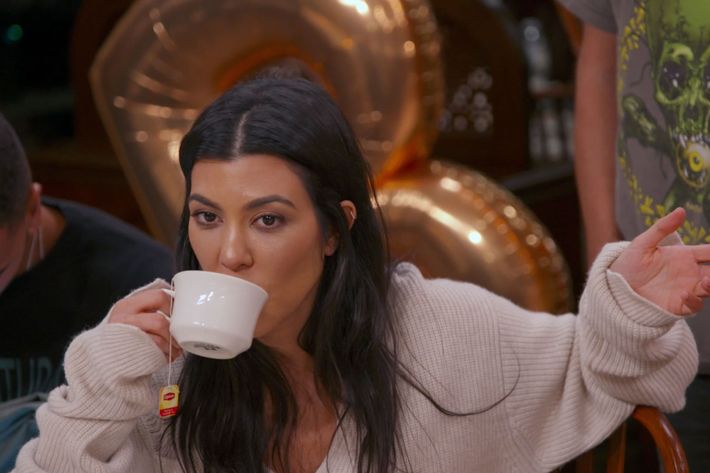 Scene 2:
Keen on observing her victim's habits, Kim visits Kourtney at home. While Kourtney wrangles her kids and cleans up dog piss from her carpet, Kim looks on. Watching, mentally tracking her plan of attack. Before going in for the kill, Kim sets up her plot: She calmly asks Kourtney about her upcoming availability for the family's Christmas card. The family is ever growing, so Kim wants to document these moments; still, she understands that everyone is super busy. She tells Kourt that she intends to make the card and the day "easy and memorable."
Right after hearing the word "easy," Kourtney is in. She tells Kim to set it up, while being sure to be mindful of her tight schedule. Kim sort of agrees, and then calls Khloé to make sure that the three heavy hitters will all be available. As Kim chats with Khloé, North and Penelope join their mothers. North crawls all over Kim as Penelope minds her own business. Khloé agrees to the shoot. Kim and Kourtney proceed to entertain themselves with a finger massager. It's for people who text a lot, so Kimberly says. This scene was filmed on October 18, 2017.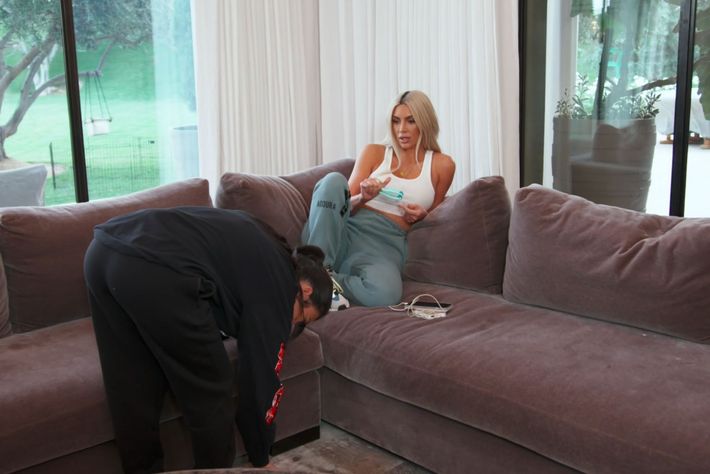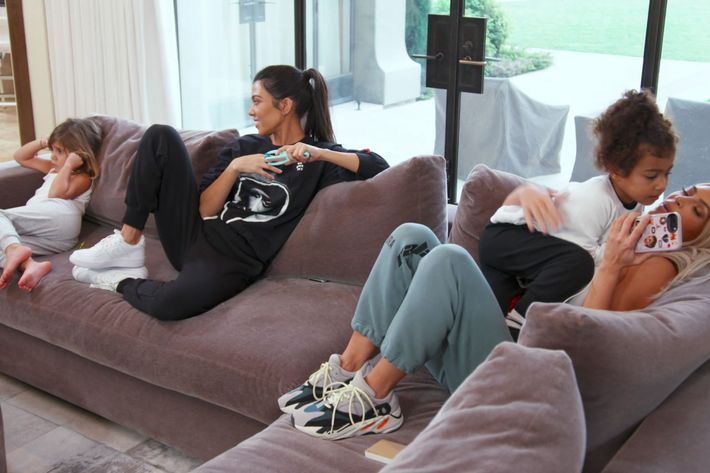 Scene 4:
Finally back in Calabasas, Khloé invites Kim and Kourtney over. Today, there's a solid shift in the sisters' energies: While watching Kourtney walk up to them on Khloé's back porch, Khloé and Kim whisper to one another about how they're afraid of their sister. They don't back up this statement with any sound reasoning, but when Kourtney sits down, she just looks at her phone and not her sisters, who then try to get her attention by waving and fake flashing her. Kourt finally looks up, and if a contractual obligation had a face, hers would be it.
Deciding against falling into Kourtney's black pit of despair, Kim and Khloé chat about their upcoming Christmas-card shoot and Kim's baby shower. Originally, Kim wasn't going to have a baby shower for Chicago, but then she had a vision about cherry blossoms and just had to honor that theme. Khloé tells Kim that she'll help her with the shower but not the photo shoot. When Kim's done talking about her upcoming events, Kourtney perks up to tell Khloé how much she hates the black covers on her outdoor furniture. Khloé tells Kourtney that her words weren't very kind. Kourtney doesn't care. This scene was filmed on November 9, 2017.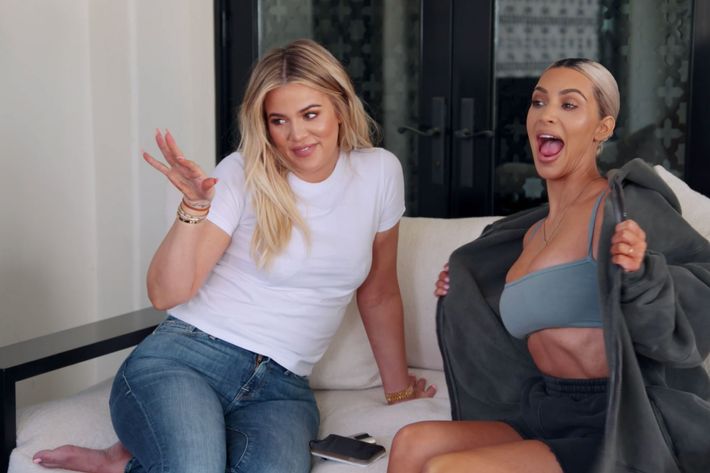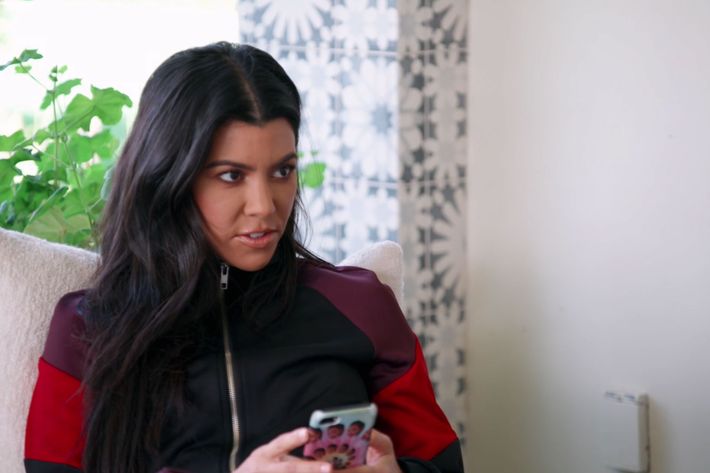 Scene 10/Scene 11:
This is where things get absolutely tragic: Kourtney and her phone are at Khloé's house, and because she needs to pop off some Snapchats ASAP, Kourtney is getting snippy with Khloé about her janky Wi-Fi. Annoyed, Khloé tells Kourtney that it's not considered nice to complain about someone's home while a visitor in said home. But Kourtney doesn't care, because she really came over to talk to Kim (who's also there) about their upcoming holiday card. Kourtney tells Khloé that she's mad at Kim for how she's handling their Christmas-card schedule for the following day. Apparently, Kim wants Kourtney on set from 5 p.m. to 8 p.m. This is completely insane to Kourtney, because she has to take care of her kids, she says. The horrors of a three-hour workday, I say.
To hash things out, Kourtney pays Kim, who's doing work in Khloé's glam room, a little visit. As Kourtney and Kim begin talkng, Khloé and Kris join them. Kourtney asks Kim what changes can be made to the photo-shoot schedule, and Kim tells Kourtney that changes cannot be made. Why is that? Well, Kim has both a KKW Beauty packaging meeting and a baby-shower meeting in the morning, and neither can be moved. Kourtney does think something can be done, and that's move the meeting to 7 a.m. This sets Kim off, and before Kris can make a "there's people dying" joke, Kim finally verbally charges at her victim, Kourtney.
The middle Kardashian sister tells her elder that she doesn't understand what it means to work, and she needs to STFU about the Christmas-card schedule, because as someone who doesn't run a business, she doesn't have a say. Kourtney, seemingly taking what Kim is dishing out, just stares at her sister and waits for the demon within to complete its full-body takeover. Surprisingly, Kris basically takes Kim's side and tells Kourtney that she has a way of rubbing people the wrong way and annoying them with her very specific requests. Finally, after having enough, Kourtney starts to leave. But before she's fully out the door she catches Kim telling the room that Kourtney's "the least exciting to look at," so she can excuse herself from the shoot and not be missed. Once Kourtney's gone, Kim sends a voice memo to someone on her photo-shoot team explaining that people in her family are dropping left and right.
Back in the kitchen, a sobbing Kourtney calls Khloé (let's pause to note that everyone is technically still in the same location — Khloé's house — but managing to fight over the phone). Initially more upset that her sister's disturbing her salad, Khloé looks shocked as Kourtney's raw feelings toward Kim are exposed. From Khloé's glam room, Kim overhears Kourtney's wails coming through Khloé's phone, and comes in to give Kourtney another piece of her mind. Sensing that the demon has not been fully exorcised from Kimberly Noel Kardashian West, Khloé tries to stop her from screaming into the phone, but she's not successful. Livid, Kim reiterates what she said previously about Kourtney, and asks her sister why she can't be more accommodating toward those that actually work in her family. Kourtney explains that she would, but her job isn't to take photos, that's the other women's jobs. She just wants to be a full-time mom who also has the full-time job of the show. After Kim is done giving Kourtney a piece of her mind, Kourtney tells Khloé that she's disgusted by their family and never wants to film with Kim again. She refuses to surround herself by such awful people, and thinks that Kim is only part of the problem with her misguided family.
Now, I'd rather have a 45-minute conversation with a hairbrush than with Kourtney Kardashian, but I really feel like her family is treating her like trash. I have two sisters, and if either of them ever spoke to me the way Kim did to her, and without remorse, all of our bodies would be at the bottom of the Hudson River. That's not how sisters speak, and if you think sisters speak this way, then you need to chat it out with someone. I will say that my sisters and I have said some vile things to each other, but never once did we say anything that made us think the other human was vile and/or disgusting/someone I wouldn't want to be captured on film with.
Kim doesn't care about Kourtney's tears, and even thinks they're pretty funny. She also vows to meet Kourtney, or the "gremlin," with fire and fury every time she's around until Kourtney just cries at the sight of her. My Lord. That's deep. Keeping Up With the Kardashians' first Fight Club was filmed on November 6, 2017. This explains why Kourtney wasn't too eager to film with Khloé and Kim in Scene 4, which was filmed three days later on November 9. Kourtney and Kim did continue their fight on Twitter while this episode aired, and even though there's much speculation that both this fight and their Twitter war were concocted by Kris, I doubt that. Kourtney's not a good enough actress to full-chest sob unless she means it, and Kim gets so much joy out of pure anger. It's all real, dolls.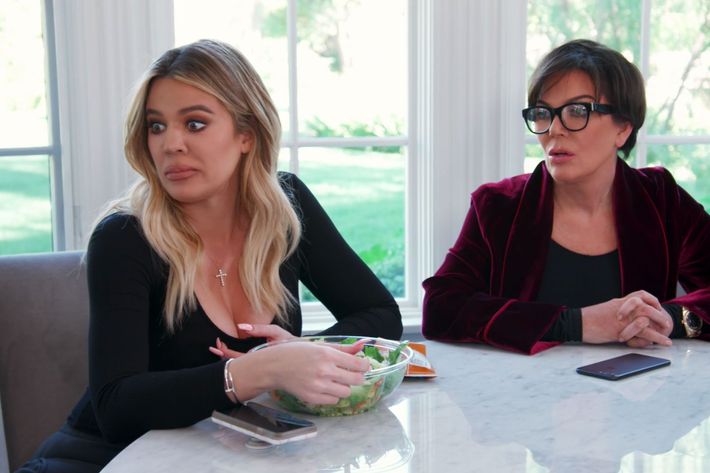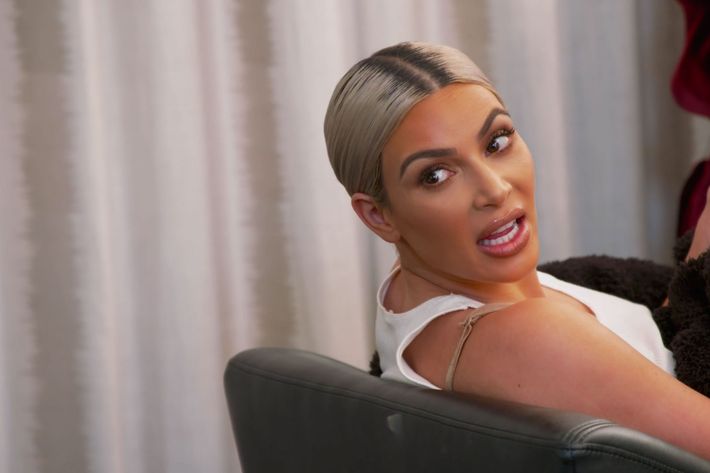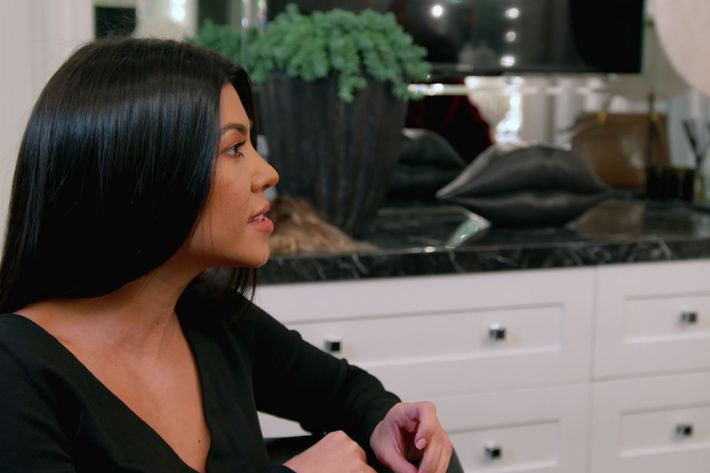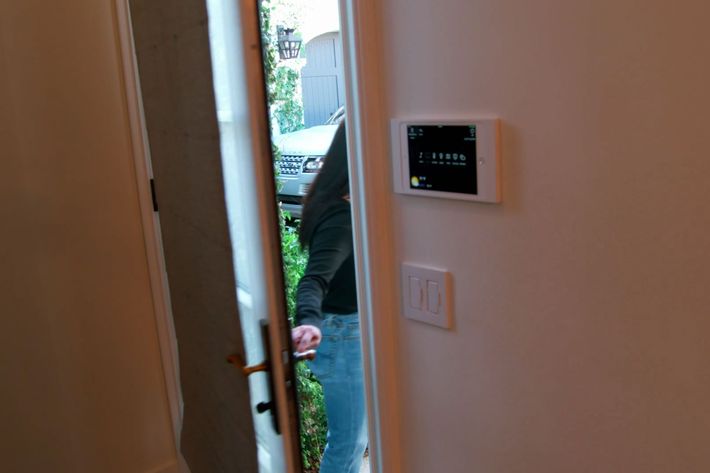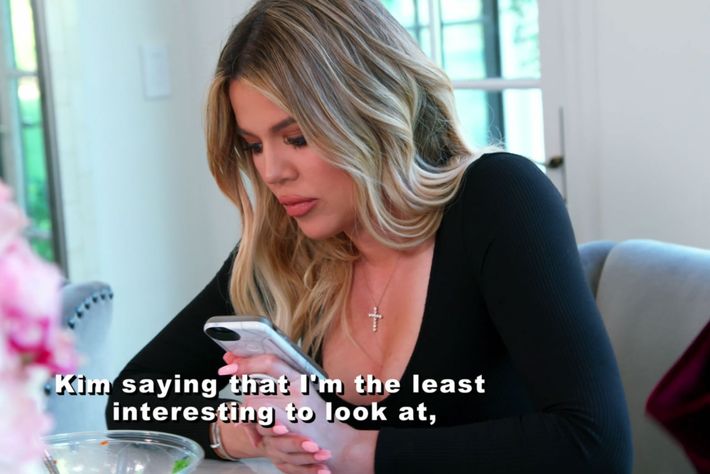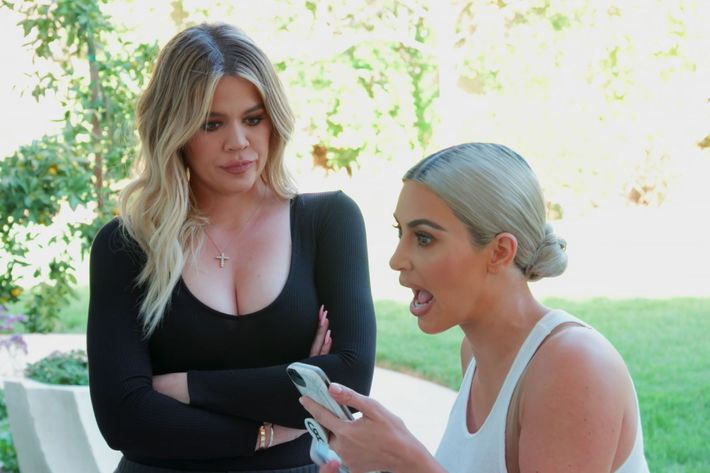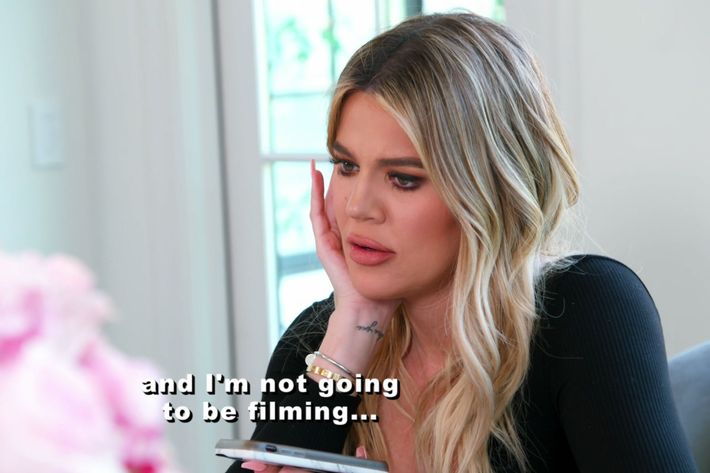 Scene 12:
Later that night, Kourtney is still in tears. She goes back to Khloé's house to try talking calmly through things with Kim and to tell her that she refuses to spend time with someone who thinks such unkind things about her. Kim simply does not care. As she eats ramen, Kim asks Kourt why someone who says she cares so much about family won't commit to a Christmas card. Wouldn't she want these lasting memories of her family? Kourtney doesn't see it that way; instead, she thinks Kim is focusing too much on the aesthetics of how things looks and not their emotions. Kourtney tells Kim that when they die, their looks or money won't matter, but their memories and feelings will. Again, Kim doesn't care.
Khloé does react to Kourtney's emotions, especially when Kourtney calls their relationships "forced" and "fake!" Khloé didn't realize that Kourt was faking it, and is offended. And, since she no longer "gives a fuck," Kourtney tells Kim that she's "a very specific individual." Kim just responds with a scathing "K." Like the previous scenes, this scene was filmed on November 6, 2017.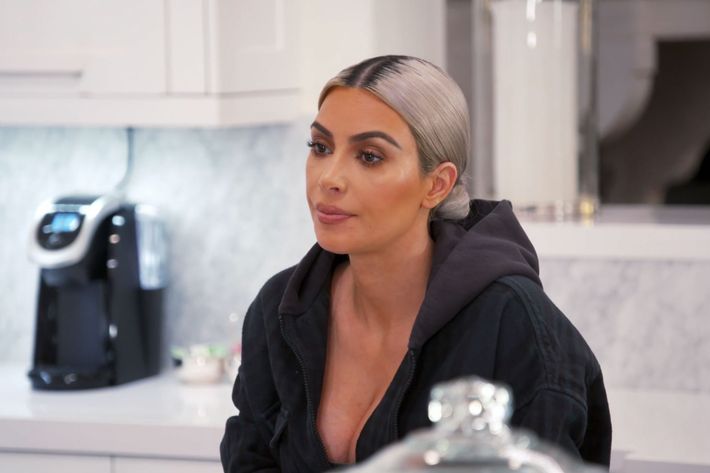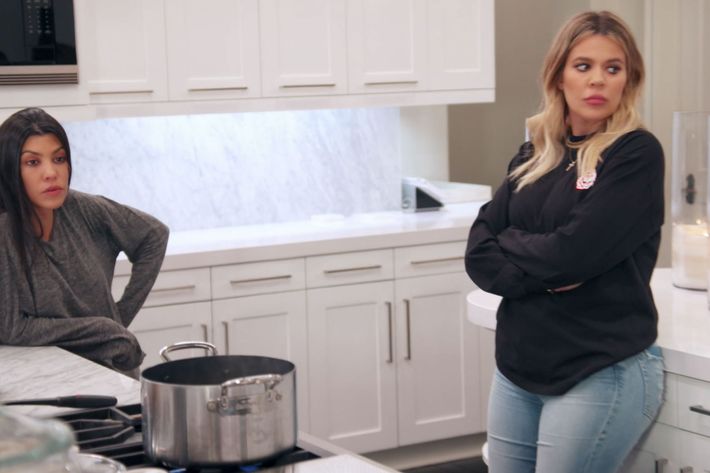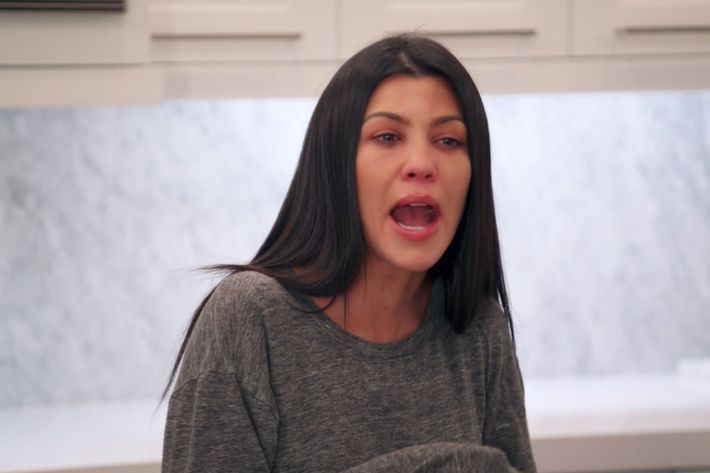 Scene 13:
Even though Kim disinvited Kourtney from the family's Christmas card, Kourtney and her kids show up. Even during their group shots, the sisters don't speak with one another. Instead, they tell their respective glam teams about how bratty their sister was just days before. Kim tells her team that Kourtney was full-on using therapy "lingo," and adds an eye roll. Kourtney tells her team that Kim told her she was the least exciting to look at out of the bunch, and she's told "not true."
The only people missing from the shoot are Kylie, because she'll do her own shoot at home, Rob, because he's lying low, and Kendall, who will shoot separately from the family due to a prior work commitment. No one is happy to be at the shoot, and in her confessional Khloé calls the day "awkward" because of her family's MO of sweeping things under the rug. Now, during Scenes 10 and 11, Kourtney said that the shoot was the following day. However, this scene was filmed on November 8, 2017, two days after the fight. Kourtney also seems to have had some sort of emotional breakthrough, because she took out her extensions after the shoot, and admitted in an Instagram caption that she got rid of her Kimoji phone case. Breaking ties always starts with breaking up with merch.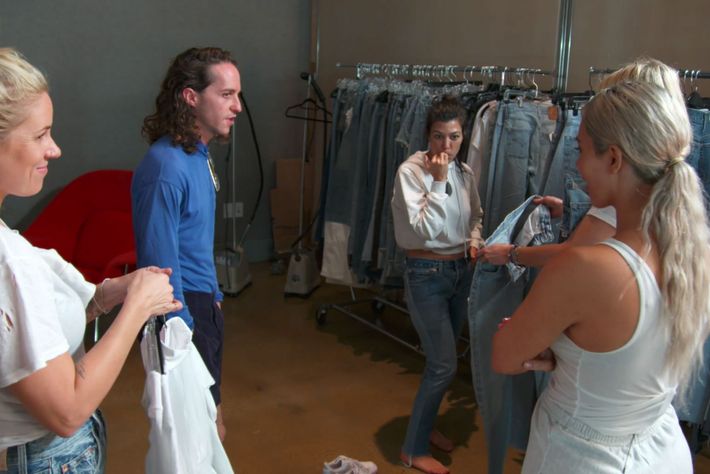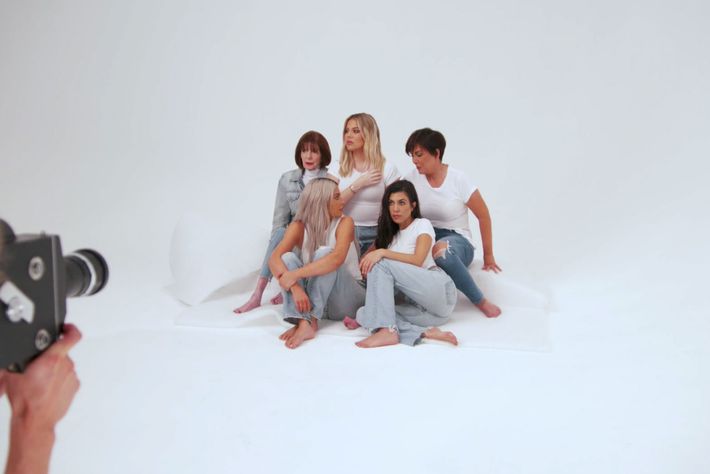 Scene 14:
Because some other very important modeling had to be done, Kendall gets to set well after her family has left. Which is great, because Kendall's Christmas-card poses aren't what I'd call PG. Let's just say she really knows how to put the XXX in Xmas. Kendall's Maxim Hot 100 shoot was also filmed on November 8.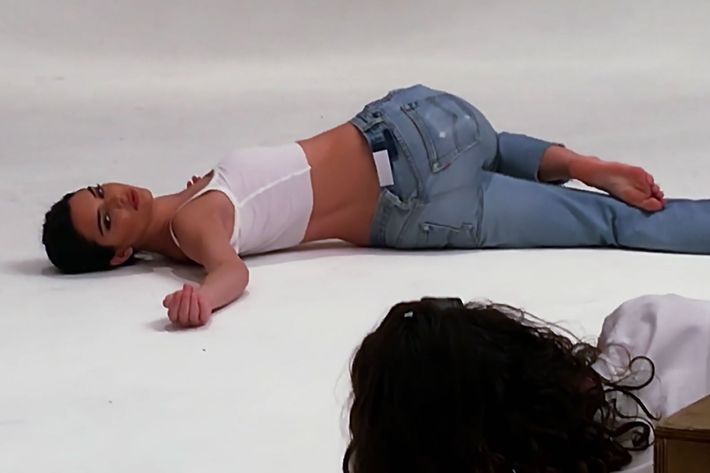 Scene 15:
In the final scene of the night, Kim's Cherry Blossom dream comes #True (Thompson). All of her sisters but Kourtney are there. Kylie, who's about six months pregnant, even makes her Season 15 debut, clad in a black-wetsuit-looking outfit and jean jacket. Kim's party features a lot of celebrities, like her BFF Chrissy Teigen, who is now tied with Calabasas critter, Jonathan Cheban, for screen time this season. Won't God do it! Even though Kim knows she and Kourtney are in a not great place, she'd hoped that she could set that aside for the greater good of her Cherry Blossom party. Khloé, on the other hand, tells people at the party that Kourtney has emotionally removed herself from the family. This scene was filmed on November 11, 2017.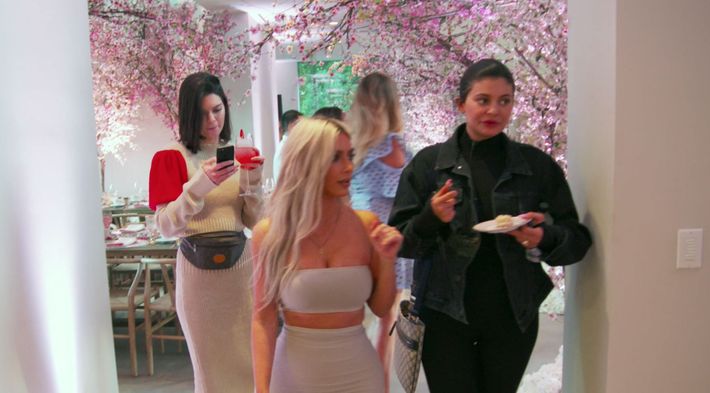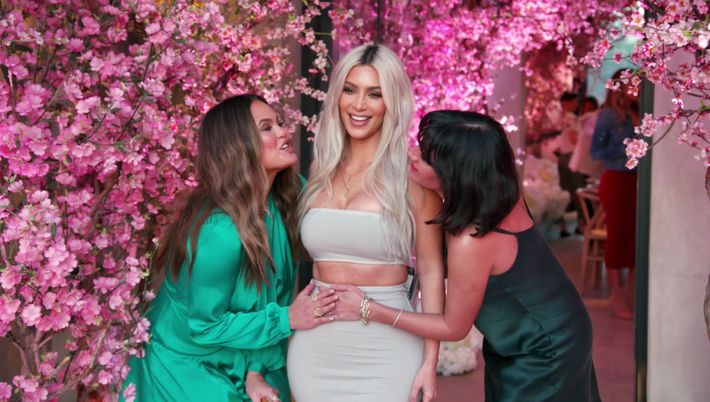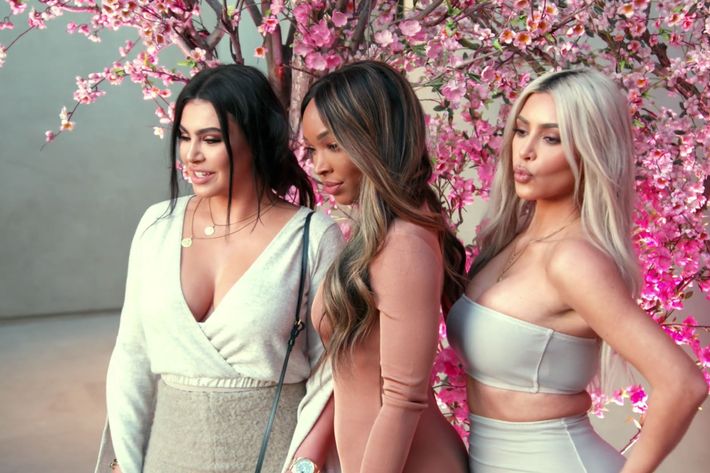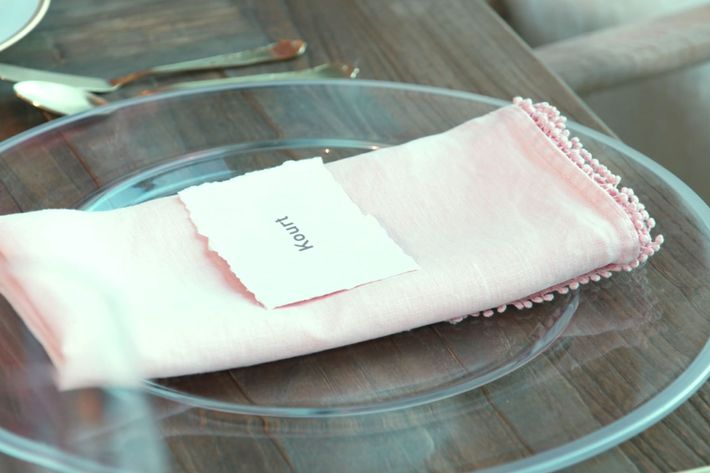 Dolls! We made it through our first episode of season 15! Thanks for continuing to be my emotional support, and look out for another #KUWTKE recap of Keeping Up With TTD's Parole Officers next week. #Gremlins6