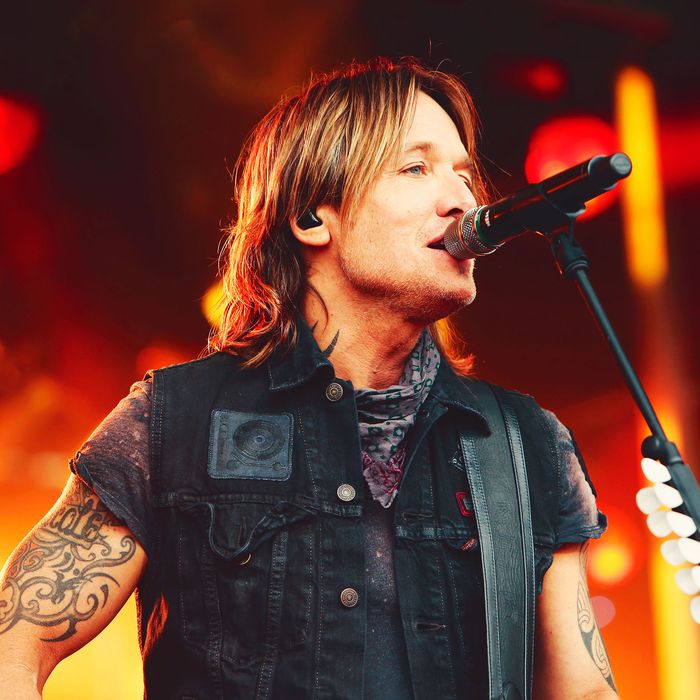 Keith Urban.
Photo: Randy Holmes/ABC via Getty Images
While waiting in the checkout line at Wawa, retired teacher Ruth Reed had no idea that the person standing in front of her was Keith Urban: a man who somewhat recently recorded the world's most embarrassing song about sexual harassment, but is somehow still reportedly worth a whopping $75 million. So, when she noticed he didn't have enough money to pay for his snacks, she stepped in to buy the treats.
According to local new outlet CBS3, Reed made a resolution three years ago to help "military people" and other customers pay for groceries at her local Wawa and Dunkin' Donuts in Medford, New Jersey — presumably, customers who weren't millionaires. But when the 50-year-old woman saw Urban ask his younger sister for five dollars after his credit card didn't go through, Reed offered to pick up his tab.
"I didn't think he had enough money to pay for his things so I said I would pay for it," she told CBS3. As she was buying his snacks, Reed said Urban introduced himself as "Keith," to which she responded, "Do people ever tell you that you look like Keith Urban?'" It was then that the country singer revealed his identity, prompting Reed to request Urban's bodyguard to confirm the information.
While Reed said she felt like "an idiot" for not recognizing Urban, honestly, it'd be much more embarrassing to be someone who could instantly pick him out at a convenience store in the middle of New Jersey.