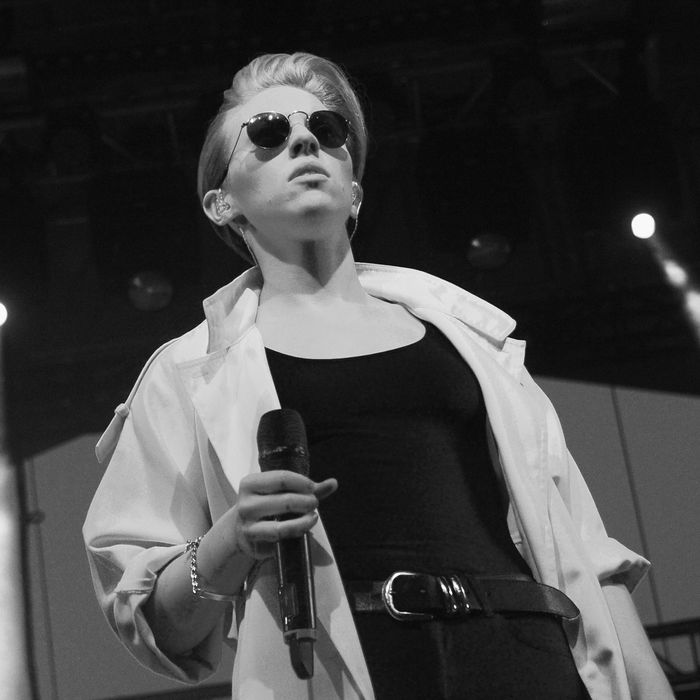 La Roux.
Photo: Jason Kempin/Getty Images for Coachella
Because we live in a violent dystopia, Fox Business's back-to-school special featured a plethora of bulletproof accessories that children could wear on their first day back to class. For some unknown reason, producers of the segment decided to add a soundtrack to the decidedly grim feature. They chose La Roux's upbeat 2009 song "Bulletproof." Clever.
Elly Jackson, of La Roux, was not amused by the use of her song as the introduction to a $219 bulletproof backpack. In a statement to Billboard, Jackson expressed dismay over the use of "Bulletproof" in the segment.
"Using 'Bulletproof,' a song I wrote about relationships, for a piece like this is abhorrent," Jackson said. "I have never, and would never approve my music to be used in this way."
Fox Business's Mornings With Maria played the track as the camera zoomed out on an array of purple backpacks, some covered in glitter and sparkly designs. The segment also detailed bulletproof tank tops and jackets, which are all projected to become part of a $5 billion industry in "protective" gear.