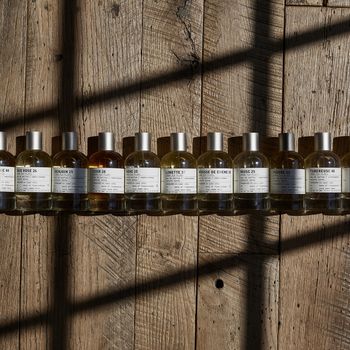 If — in the melodious words of one Hilary Duff — you were to "wake up, wake up on a Saturday night," what city, of all the cool cities in the world, would you want to smell like? Could be New York, maybe Hollywood and Vine? London, Paris, maybe Tokyo?
The good news: cult-favorite brand Le Labo has fragrances inspired by every cool city name-dropped in Duff's 2005 banger "Wake Up," and then some. They are aptly named the City Exclusive scents. The bad news: they are legitimately exclusive — these special concoctions are only available for purchase in their namesake locale, so you have to physically be in the city of inspiration to purchase its corresponding scent. The better news: It's almost September, the one month a year where all 11 of Le Labo's City Exclusive scents are available for purchase at any Le Labo store around the world (and online, of course).
The very best news?: The City Exclusive Rumspringa has already begun. As of today, individual City samples are available online and in boutiques for $12 a pop, along with a five-piece Discovery Set ($60) if you want to get a whiff of Tokyo (Gaiac 10), Amsterdam (Mousse De Chene 30), Los Angeles (Musc 25), New York (Tubereuse 40), and Paris (Vanille 44) in particular. Easiest globetrotting summer trip ever.