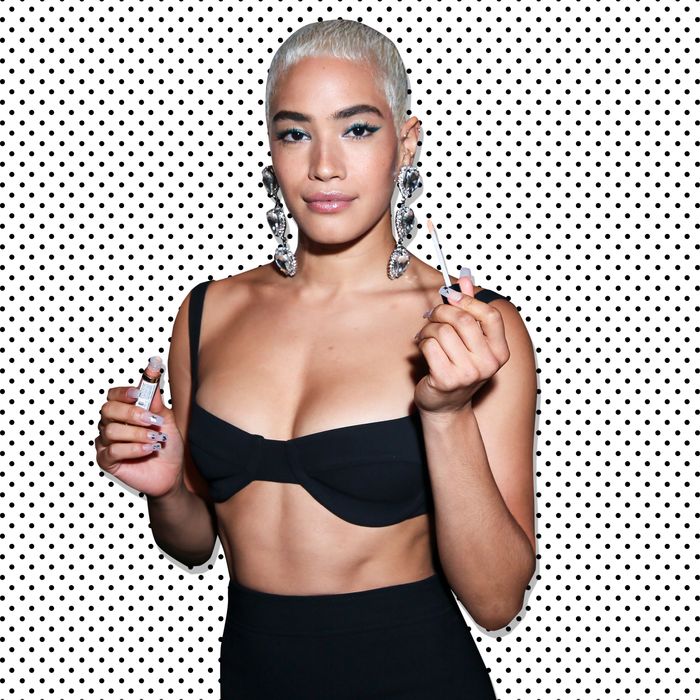 Photo-Illustration: Angela Pham/BFA.com
On the eve of the MTV VMA's, Revlon threw a pre-party with the perfect host: Mette Towley, the star of N.E.R.D.'s viral "Lemon" music video and one of the beauty brand's newest ambassadors. Last night, at a repurposed bank in Brooklyn, Towley celebrated the launch of Revlon's Live Boldly and Lash Loudly campaigns with Ciara, a trio of international female DJs, and New York staples Shake Shack and tattoo artist JonBoy (who inked Towley's first-ever tattoo on the premises). The Cut sat down with Towley before the bash to talk her famed Fenty buzz, doing makeup on tour with N.E.R.D., and how to pull any look off.
Okay, I'm going to ask all my Rihanna-related questions first to get them off my chest and out of the way: How far in advance did you know that your head would be shaved?
Four weeks.
Did you do anything to emotionally prepare, like throw a Last Supper situation for your hair?
The day before she [Rihanna] cut it, I had booked a dance space and was rehearsing for ComplexCon on my own, and that was my last comb, wash, DevaCurl situation. I was on the train on my way there and it dried, and I was dancing with my hair, whipping my head around, and that was the final hurrah for me.
But to be honest, once I had gotten the role, I started pulling my hair back and slicking it back with tons of gel every single day, because I felt I really needed to embody the new silhouette and get into the mentality of the role I was playing, you know? So the day before the shoot, I slept on it, we picked it out a little bit more for the video, and the next thing I knew, it was gone.
I have curly hair, too and when I'm 20 minutes into detangling I fantasize about shaving it all off. Was this style ever anything you thought about?
Yes! There were many different times where I thought about it because I basically had the same haircut from age 15 to 26. There were times where I wanted to switch up my look, but I think things just happen for the right reason at the right time, you know? Had I done that, who knows? I may have not gotten this opportunity that has shifted my life.
But I feel you, especially in the back, at the nape of your neck, and it starts to dread? It takes time, but it's so cool because you have such versatility to your hair. Sure it clumps and whatever, but the idea of "good hair" is dead. We all have this incredible thing and you can just rock it.
What's your hair routine like now?
My hair routine now is bleach once a week … which I hear is pretty bad for you but, I'm not gonna lie, alright.
I'm also growing it out a little bit. I want it be a little longer in front, I want the back to be tapered. I'm interested in having a softer and more versatile look, but it's evolving. Honestly, my routine is just tons of conditioner. Coconut oil, olive oil, and little bit of gel. It's just easy. I'm interested in easy hair care.
Did shaving your head affect your makeup routine in any way? Sometimes people feel the need to wear more makeup to compensate for the lack of hair.
Yes! In a way that is actually true. Here's what happens: So you shave your head and you realize, wow, there are so many different features that I can now appreciate. My cheekbones look a little different, the silhouette of my nose looks a little different. So you start playing with makeup and enjoying that journey with your face.
I used to do a lot of cat eyes, and I'm still into those, but now I'm so much more into a smoky, rock look. I love giving a tough girl one day and then wearing nothing the next; just my Revlon lip balm and that's it. I also curl my lashes now — I never thought about before.
Do you do your own makeup on tour?
Yes! When I'm onstage, it's anything waterproof.
I sweat my entire way over here; any recommendations?
Cream liners. I'm wearing a Revlon ColorStay one right now. And the Volumazing Mascara. When you're performing so much, for me, it's about the eyes. I have the Galaxy Palette that's a holographic highlighting palette and I love using that on stage, it's my favorite.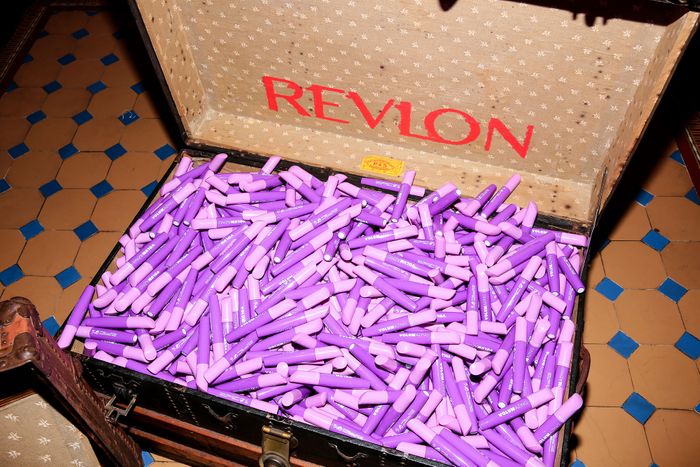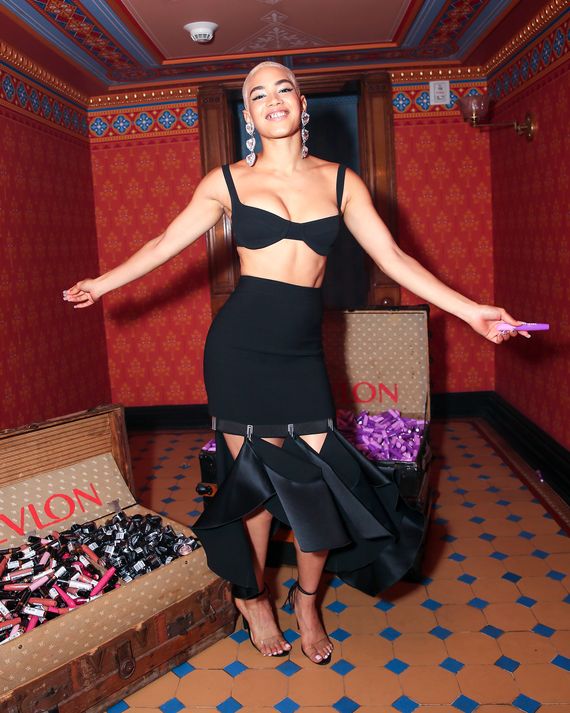 Where does makeup or a beauty routine fall for you? More in line with self-care and stress relief? Self-expression?
I would say both of those. I just turned 27 and I'm really conscious about my skin care and the wellness of my skin. So even drinking water is a part of my beauty routine. Making sure that I get enough sleep is a part of my beauty routine. I think it's all about taking care of yourself and then you can go that extra mile to play and experiment and have fun.
I approach it from all angles. I'm like that in a lot of different areas of my life. I never think of things as being finite; I can really explore. Ever since shaving my head and experiencing this abundant year for me, I've really latched onto the idea that you can really do whatever you want. You can express whatever you want.
Totally. I feel like it's very easy to fall into an "I can't pull XYZ off" mentality, but I think you just have to do it…
Yes! We're taking that phrase out; it's gone. No more. There's no more, "I don't think I can." Just do it and you're doing it, and if you don't like it, switch it up! That's why they made makeup remover.
But honestly, it's interesting that you say that because I used to say that to myself: "Oh, I can't pull this off because …" A lot of the ways women speak to ourselves about beauty and authenticity is really rooted in language. If we take out those "I can't"s and "because"s and shift it to "and"s: "I'm bad and sometimes I'm a goth girl, and sometimes I'm a chic girl, and sometimes I'm a tomboy …" We're allowed to be everything.
As a dancer who has gone viral, how do you feel about the "In My Feelings" Challenge? Have you done it, publicly or privately?
I love watching them. I think one of the most amazing things about dance and the social-media landscape is that it is really pulling people together. I think we need more unity, more people moving their bodies, expressing themselves. And when people freak the challenge and do it in their own way! It's just awesome. I was actually at a benefit at the Apollo last weekend and Jamie Foxx and I did it on stage together and it was really fun. I almost forgot the challenge entirely because I was just so happy to be there. Is there a new one? We need the Live Boldly Challenge. I need to come up with something … [Editor's note: Towley later blessed guests with an impromptu "In My Feelings" Challenge performance wearing Dion Lee.]
What are you listening and dancing to right now?
I love Ariana Grande. Her album is fantastic. She had a year where she made music to bring people together and I respect that. To me she's fearless. Leon Bridges, his new album is incredible. A rapper named Snowprah and Kari Faux — I love her, she reminds me of Andre 3000.
I decided I didn't want to drive anymore, this year. One day I was like "you know what, I really don't enjoy this." So now I love listening to music as a passenger. I really find that in those spaces, in transit, I can really get lost in the music. I think my library has tripled since then.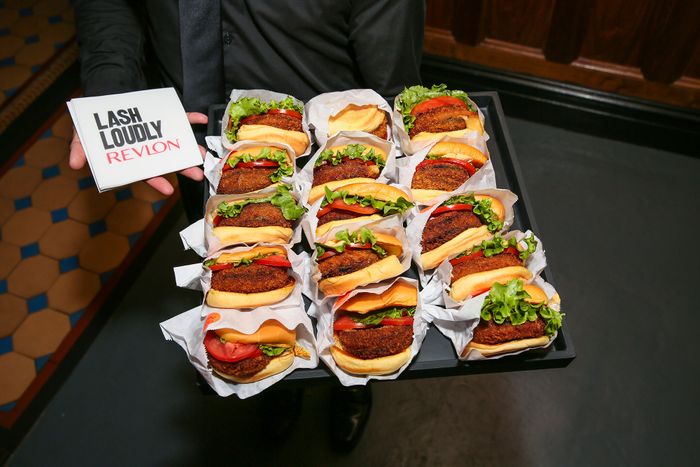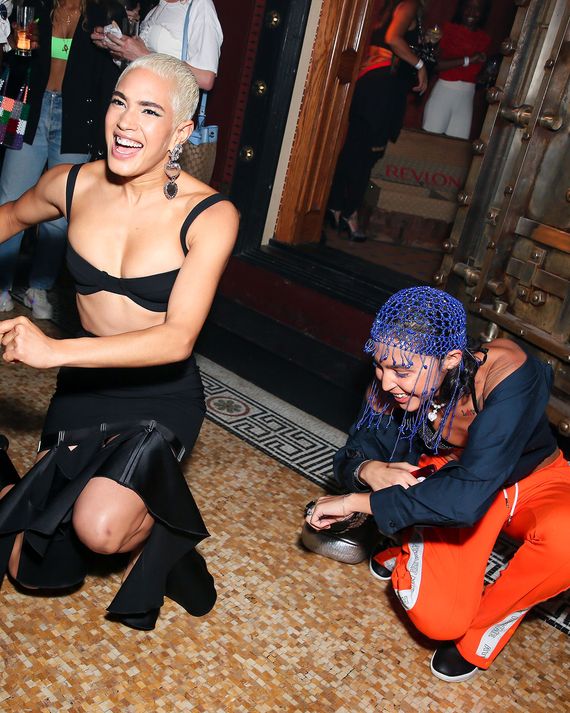 What's the weirdest thing that's happened to you since "Lemon" dropped?
The most brilliantly eccentric thing that's happened to me: A woman here in New York come up to me on the street, and she looked really taken aback to see me in person, and she said "You changed my life." And I said, "What?!" Sometimes when you're working, you don't really get the impact you're making, and this time I did.
This woman said, "I quit my job and I shifted into body work, body mapping, body energy, body healing, because I believe that you're a conduit for that type of work in what you do as a dancer and it really impacted me. I thought that was so powerful and I dedicated myself to that as well." That's incredible.
As a movement artist, as a performance artist, I get connected to what people get from me experiencing life and being willing to share it through my medium. There are so many possibilities there. There are so many different conversations we could have about what's important to us as people and how artists really do drive and generate culture and help propel us, hopefully on a positive path. That's what I want to be a part of. So when I see that come back and reciprocated from anyone — people who write me or even my grandmother — those are the brilliant, weird, incredible things that have happened.
That, and I've had some pretty weird comments on Instagram. Those are pretty X-rated, I should not share. The internet can be a dark place.
If you buy something through our links, New York may earn an affiliate commission.