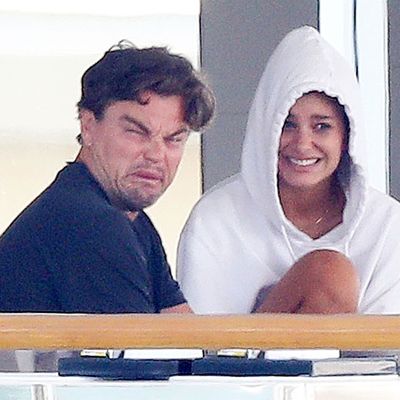 Leonardo DiCaprio and Camila Morrone.
Photo: XPOS/BACKGRID
Leonardo DiCaprio (b. 1974) appears to have taken a much-needed break from his incessant volleyball playing to embark on a yacht trip to the South of France with girlfriend Camila Morrone (b. 1997). It was on said yacht where the paparazzi caught him making a series of disgusted faces that telegraph such emotions as "icky!!!" and … mostly that, really.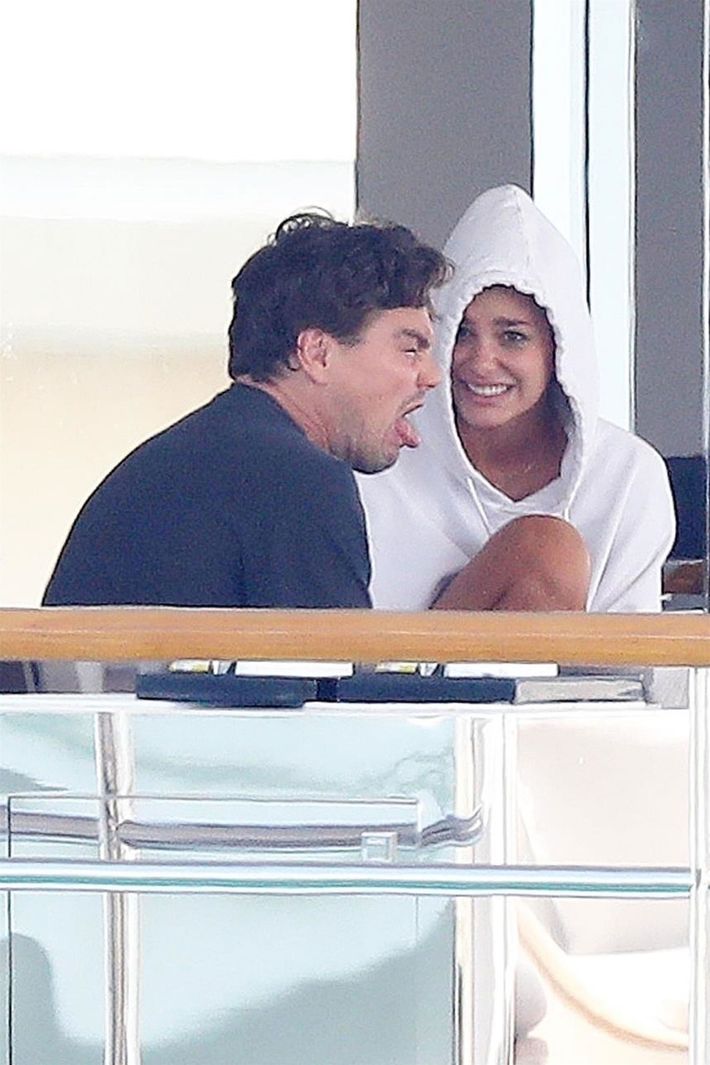 Did someone suggest he try dating a woman over the age of 25 again?