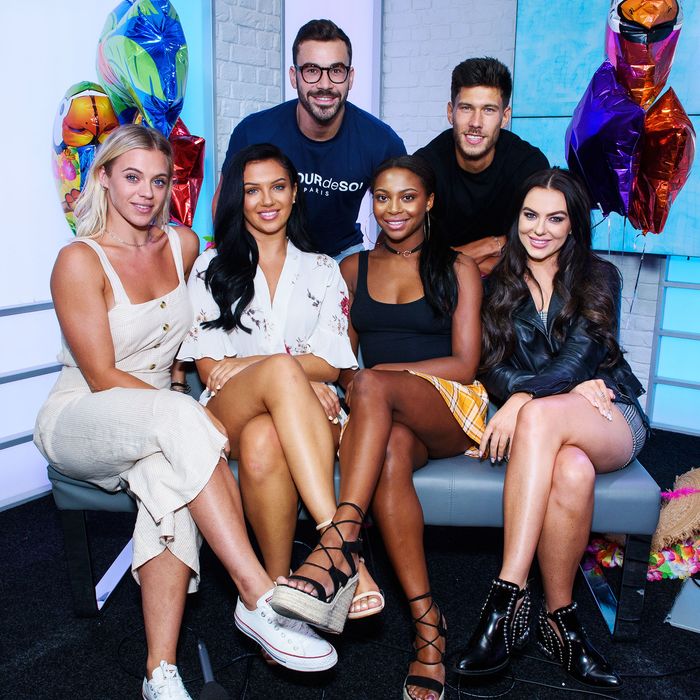 Photo: Joe Maher/Getty Images
In these trying times, it's important to appreciate life's simple pleasures: a small flower peeking out from the pavement, a crisp, cool breeze at the end of a long day, the sound of your loved one's laughter, and watching drunk, waxed, spray-tanned strangers try to hump each other in a mansion in Mallorca.
Good news, everyone: Love Island, Britain's demented and wildly popular reality dating show, is coming to the U.S.!
On Wednesday, CBS announced that it had secured the rights to the Big Brother–style dating show, in which people wear swimsuits and day-drink and make out and "couple up" and neg each other until the most popular couple wins a prize of $50,000 and lives happily ever after for a few weeks.
"Love Island has been a massive success overseas," Sharon Vuong, CBS's senior vice-president of Alternative Programming said in a statement to People. "Having seen the reaction of audiences 'across the pond' and around the world to this most recent season, we expect American viewers will be captivated by this engaging format."
It isn't clear yet when the U.S. version of the show will go into production, or when it's expected to air. In the meantime, if you want to experience the viewing equivalent of doing a bunch of coke with strangers in the basement of your rich friend's parents' house and then hooking up with a Lids employee named Devin who's wearing puka shells and a neon Pensacola beach tank top, check out the original British version of Love Island on Hulu now!