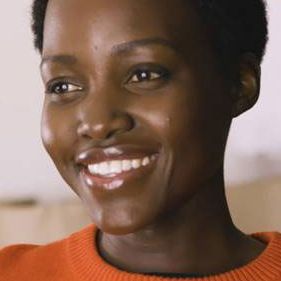 Photo: Courtesy of Calvin Klein
We could always use a little more Lupita Nyong'o and Saorise Ronan in our lives, especially if they're reminding us we can be whatever we want to be. Luckily, CALVIN KLEIN WOMEN, the new all-caps fragrance from Calvin Klein (and the first to be created under Raf Simons's reign) recently released a behind-the-scenes video of the campaign starring the two award-winning actors being their usual inspiring and uplifting selves.
In the new clip, Nyong'o, Ronan, and visual artist Anne Collier, the campaign's director, discuss the #IAMWOMEN moniker, past feminist icons, working with each other on the female-led project, and the plurality that's inherent to discussing and describing femininity today. Watch the exclusive clip below featuring the three creatives in what may be the three comfiest-looking sweaters of all time, and check out the finished project here.