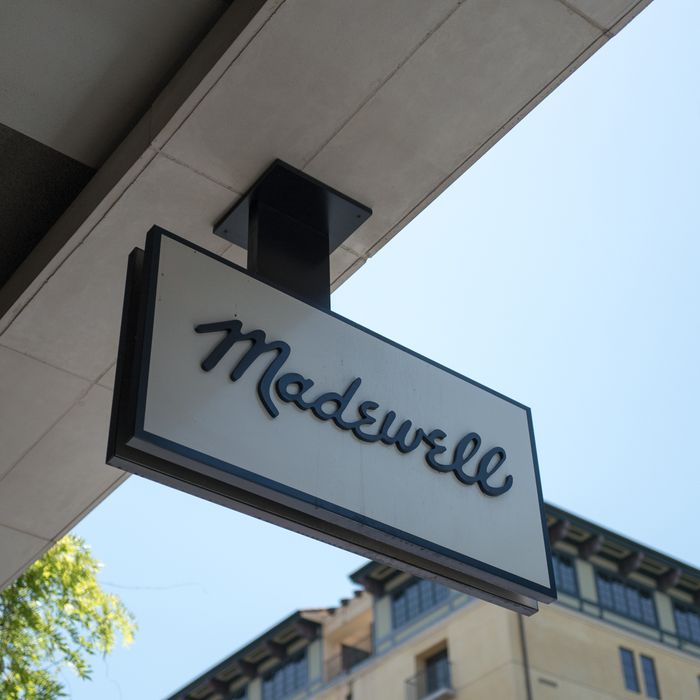 Madewell sign.
Photo: Smith Collection/Gado/Getty Images
Soon, everyone will be able to wear sustainable shrimp jeans. According to Fashionista, Madewell will be releasing a menswear line sometime in the near future. The news comes from parent company J. Crew's CEO, Jim Brett.
He made the announcement during a phone call with investors, amid other news about the growth of the company. "Madewell will become the leading premium denim brand in the world," Brett reportedly said.
There is not a specific timeline of when the sustainable denim company will expand into men's clothing, but it is likely to be within the next year. In January both J. Crew and Madewell expanded their sizing options, making jeans in sizes 33–35.
Brett told investors that Madewell is set to become a billion-dollar brand, and the move into making men's clothing is helping to push the company towards that goal.