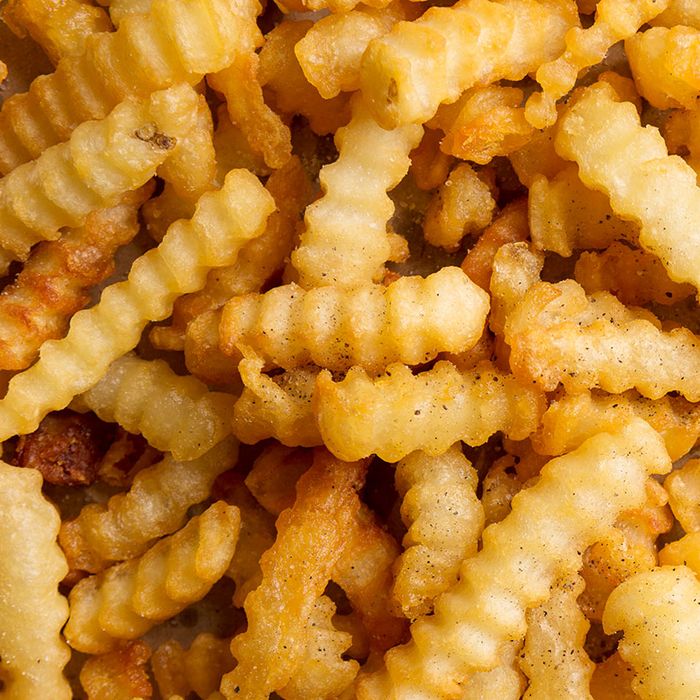 Photo: EJGrubbs/Getty Images/iStockphoto
With the great state of Maine still recovering from its Lobster Festival Sea Queen drama, darkness has once fallen upon its idyllic New England shores. The source of this round of chaos? None other than the humble French fry.
Back in late June, popular Waterville restaurant Bolley's Famous Franks made the disastrous decisions to change their fries from crinkle-cut to straight-cut. Per the Kennebec Journal, owners Leslie and Jim Parsons have since been facing an onslaught of abuse.
Jim Parsons said a man came in earlier this month, angry about the change, and ended up threatening to fight him when he was kicked out for becoming disorderly around customers.
The Parsons family are the new owners of this Bolleys location, which is part of a small hot dog chain that was previously owned by the same family from 1962 until it closed down in 2014. This iteration reopened in 2017.
Leslie chose to address the unsatisfied customers in a Facebook post late last week. First, she explained that the change was ultimately an economic decision because crinkle-cut fries cost more to produce. "All that being said, to speak to my first comment of hostile remarks from the public, I just want to say I will absolutely not tolerate being sworn at, threatened physical harm to myself, my husband and children," she continued. "It is unacceptable here at Bolleys and should NEVER be tolerated anywhere."
Plus, it's not like they tried to change them to steak fries.