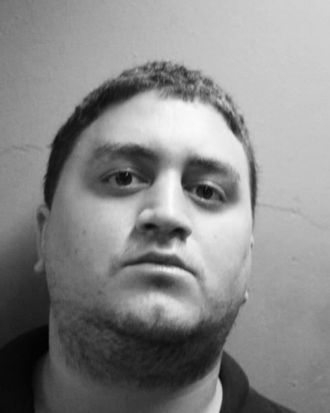 Nicholas D'Agostino.
Photo: Harris County Sheriff's Office
A 29-year-old Texas man is in jail for allegedly targeting and shooting female drivers because he believes they are "incompetent."
Prosecutors argued during his arraignment that Nicholas D'Agostino has a "dim view of women," KHOU11 reports, and that in his social-media posts he "rants and rambles about female motorists and how incompetent they are, and how their sole purpose in life is to give birth to male children,"
D'Agostino was arrested last week for the March 7 shooting of a woman who was driving out of a gas station near Katy, Texas. The woman told police she was pulling out of a Shell station when she heard a loud noise and felt a sharp pain in her arm, but didn't realize she had been shot until later. When he was caught, deputies say D'Agostino claimed he acted in "self-defense," and that the woman had swerved toward him.
Last week's arrest came less than three days after he was released on $75,000 bail for the July 10 shooting of a 39-year-old woman who was driving to a car wash near Katy. The bullet in that case went through the woman's arm and lodged in her chest, millimeters from her heart. Once again, D'Agostino claimed her shot the woman in self-defense after she swerved into his lane twice.
In a news conference after his arrest in July, Sheriff Ed Gonzalez told reporters that D'Agostino admitted to being involved "in at least five other similar situations in which he discharged his firearm at another vehicle."
The victim of the July shooting told ABC13 that the days when D'Agostino was out on bond were "the most frightening 48 hours of our lives," and that she and her family left her home for fear he would find them and harm them, only returning once he had been arrested again.
D'Agostino is currently facing two felony charges of aggravated assault with a deadly weapon, and is being held on $250,000 bail. His lawyer denies the prosecution's claim that D'Agostino hates women, and says his client is seeking help for mental-health issues.
"[D'Agostino] poses a continuing threat to the community," the prosecutor argued. "Specifically female motorists in Katy, where both of these incidents have occurred."