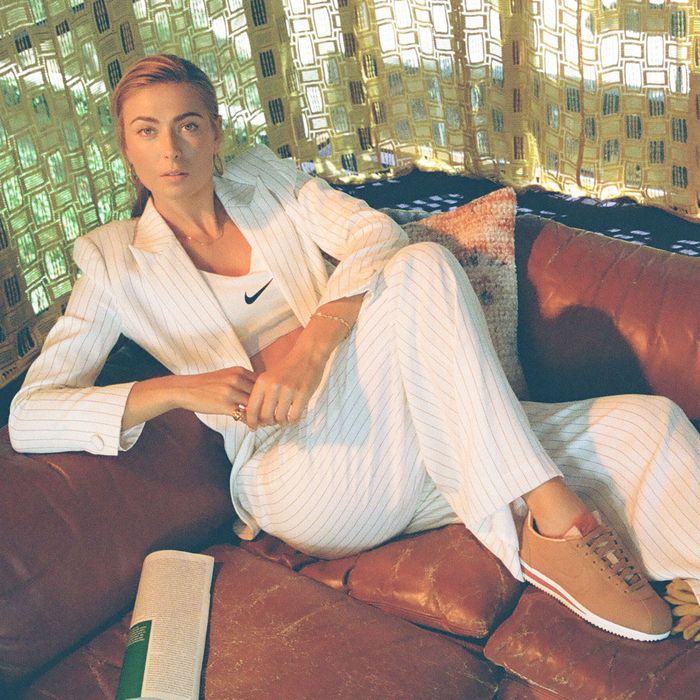 Maria Sharapova.
Photo: Driely Carter/Nike
Nike is keeping busy with celebrity collaborations. Days after Virgil Abloh released his designs for Serena Williams, Maria Sharapova has followed up with a new pair of Nike La Cortez sneakers.
The La Cortez is Sharapova's design, inspired by her own minimalist style, the city of Los Angeles, and (of course) the original Nike Cortez shoe. Sharapova, a long-time collaborator with the brand, initially debuted the sneaker in a light pink. The new version is a sophisticated camel-colored leather with Sharapova's lollipop insignia on the back.
As sneakers get more and more elaborate, it's refreshing to see an understated collab cut through the high-tops and increasingly massive trainers. For anyone looking for a way to ease into the sneaker craze, this is a solid contender at only $100. The shoes will be available August 22 at Bandier, and at Nike on August 23.