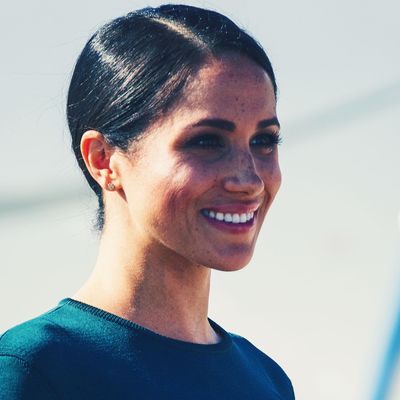 Meghan Markle.
Photo: Dominic Lipinski/Getty Images
Meghan Markle is traveling to Canada alone in her first solo trip since marrying Prince Harry. According to Royal Central, Markle is flying to Toronto to visit her former home on an Air Canada flight.
Kensington Palace reportedly sent a letter to Air Canada, making the reasonable request that no one take pictures with the duchess or otherwise approach her. There's no official confirmation from the palace about Meghan's reported itinerary, but it makes sense, given that her close friend and stylist Jessica Mulroney still lives there.
Hopefully this trip will give Markle a break from the family drama stirred up by her father, and maybe she can wear suits again now that Harry is not around.