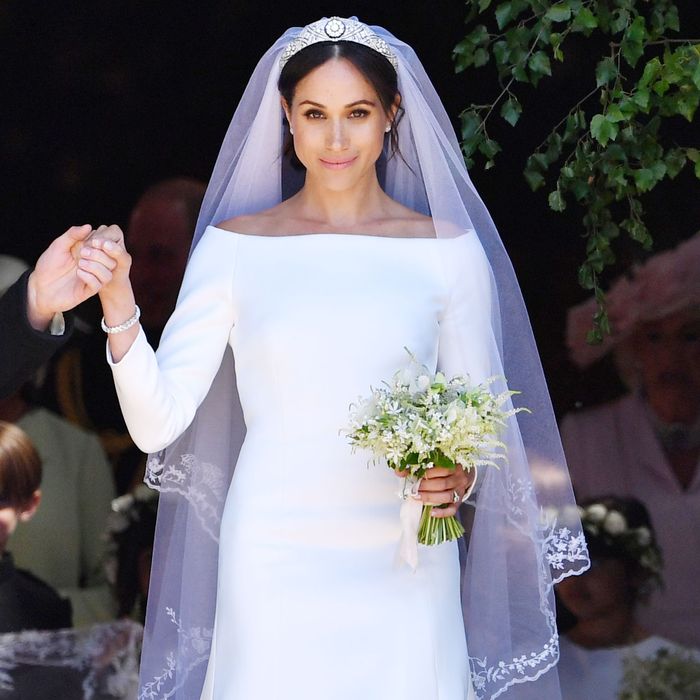 Meghan Markle on her wedding day.
Photo: WPA Pool/Getty Images
Meghan Markle's radiant wedding look was admired by all; most especially her new husband, Prince Harry. It was apparent on their wedding day, when Harry lifted Meghan's veil and said, "You look amazing," as he gushed in front of her. But apparently, the prince was so taken with Meghan's makeup, he made sure to personally thank the artist responsible.
In an interview with InStyle, makeup artist Daniel Martin said that Prince Harry personally thanked him.
"After the ceremony Harry kept saying thank you," said Martin. "He was thanking me for making her look like herself."
Martin explained the look was aimed at keeping the bride looking like herself, and steering away from makeup trends: "The last thing you want [is] to look at your wedding pictures and go, 'Remember when highlighting was the rage?'"
Martin has previously shown us how to apply highlighter, and get the perfect brows, for which we are eternally grateful. If only Prince Harry loved Meghan's suits as much as her wedding day makeup.