In Pretty Simple, expert makeup artists teach us the foundations of beauty.
First, he showed us how to get perfect eyebrows and apply highlighter. Now, Daniel Martin is teaching us how to do "no-makeup makeup" when you have freckles — which is something he knows a thing or to about, since he did Meghan Markle's makeup on her wedding day.
Of course, there's a built-in irony to any natural beauty look: You're using multiple products to make it look like you're not wearing anything at all. It gets trickier when you have freckles, because you don't want to cover them. Below, Martin, who is also an ambassador for Honest and Dior Beauty, breaks down an easy natural look into seven simple steps. Read on to learn how to make your skin look brighter and more even without caking on your makeup.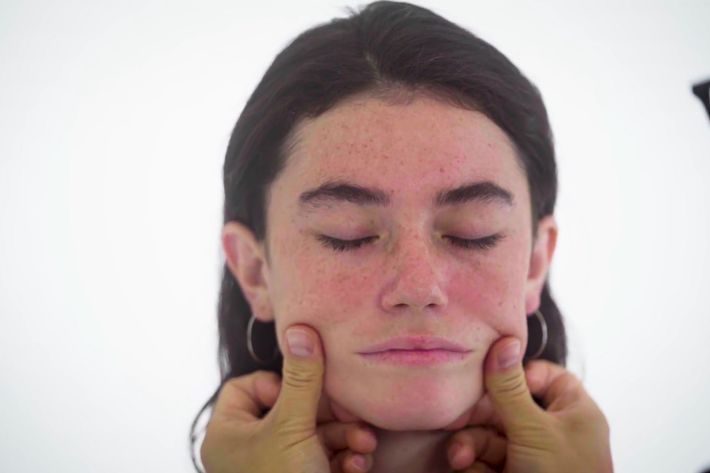 Moisturizing doesn't just make your skin feel better; it makes it look better, too. Any good makeup artist will prep their client's skin with a light layer of moisturizer, even if the client is wearing some already. If the makeup artist really likes the client, he or she might also give them a massage, pressing the moisturizer firmly but gently into the pressure points of the face, as Daniel Martin is doing here. A little face massage helps de-puff and increase circulation.
Step Two: Perfect the Brows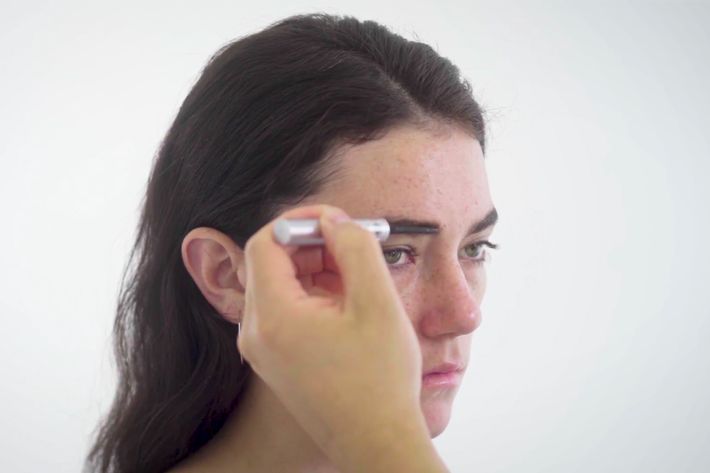 Don't reach for the foundation yet. Give your moisturizer some time to absorb into the skin. Martin likes to work on the brows during the wait time, using a gel and pencil to fill them in and perfect them. Here's how.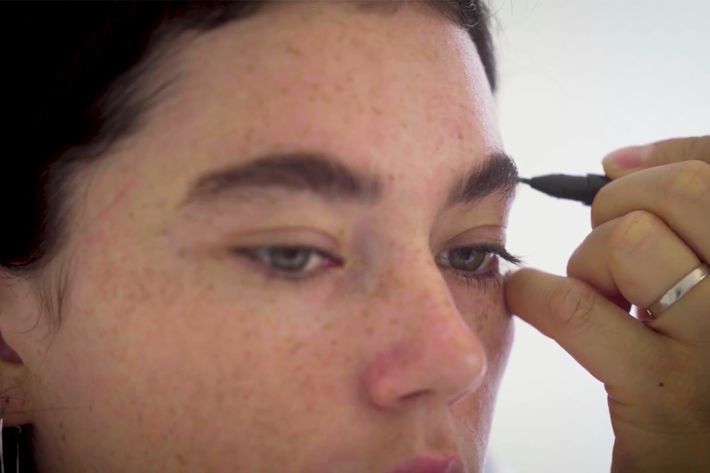 Step Three: Apply a Light Layer of Foundation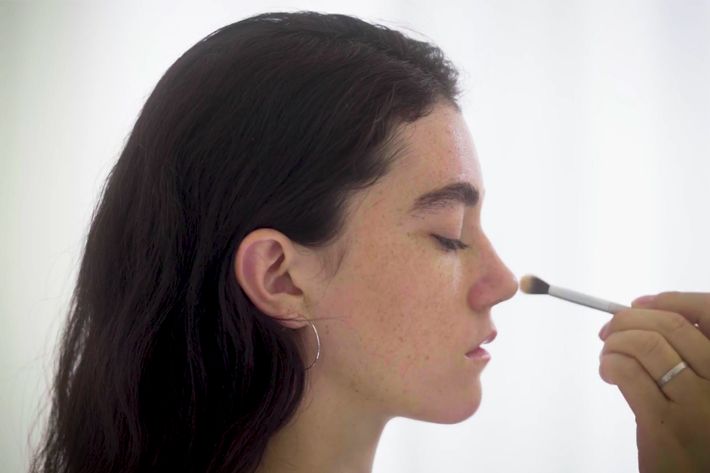 Martin made headlines when he allowed some famous freckles to attend the Royal Wedding, when most people wouldn't have even added them to the guest list. The trick to evening out your skin tone without hiding your freckles is to be strategic and use a light touch. Start with a thin layer of foundation. As a general rule, the lighter the coverage, the bigger and fluffier the brush — Martin actually uses an eye-shadow brush and swishes it all over the face for even layer. Here, he's using Dior's new Backstage foundation.
Step Four: Apply a Little Concealer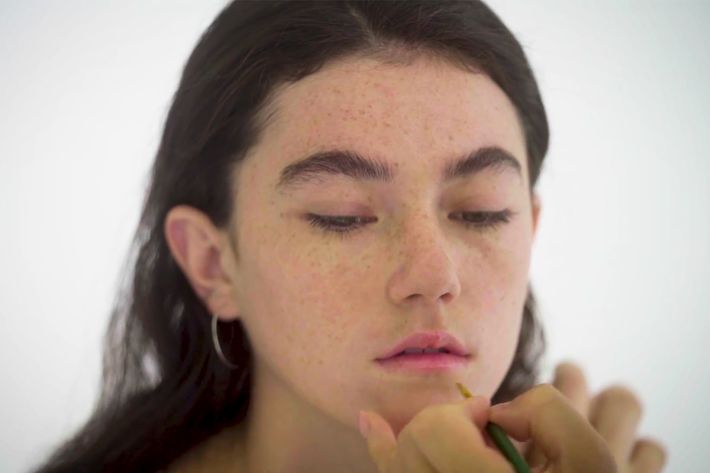 Concealer, by nature, is heavier and thicker than foundation. So if you start with foundation first, you use less concealer and it looks more natural (and again, won't cover up freckles). Martin uses a tiny detailing brush to go around areas that can be a little red — beneath the nose, under the eyes, and the corners of the lips.
Step Five: Go for a Creamy Blush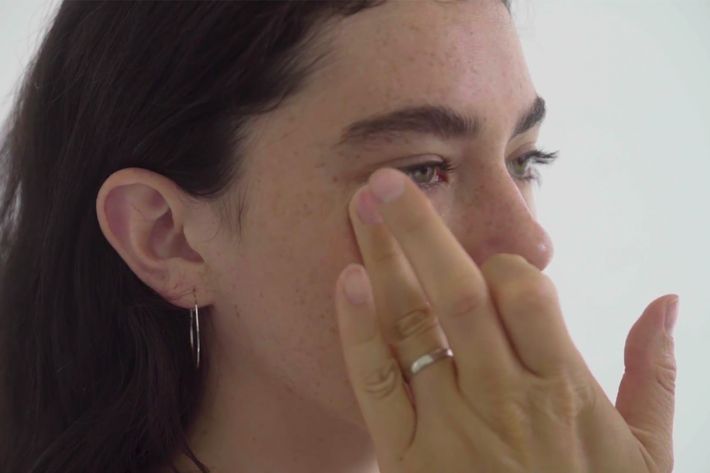 A cream blush sits prettily on the skin, making it look fresh, flushed, and natural. That's not to say that powder blushes are bad: they just tend to sit more a little more on top of the skin. To figure out where to apply your blush, smile, then put your finger on the highest point of your cheek, the part that goes up. That's what makeup artists call the apple. You want to apply from the bottom of the apple and blend out.
Step Six: Add a Little Mascara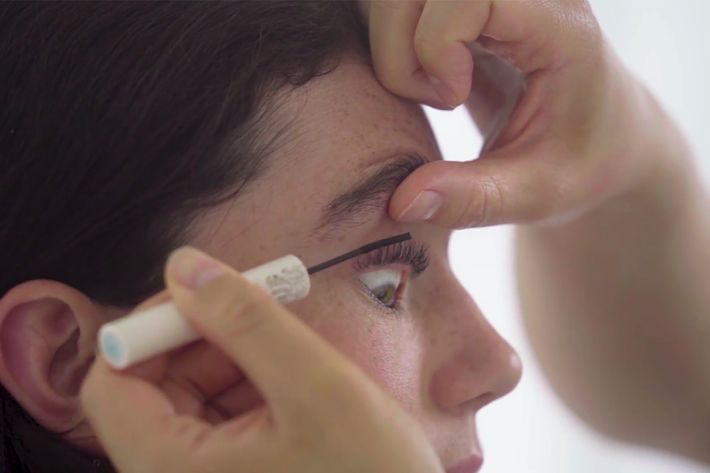 Make sure that you really work it into the roots and wiggle the brush. You don't want to weigh your lashes down at the tips with too much product. Martin's current favorite mascara is this one from Innisfree, which he praises for having a skinny brush that allows you to individually paint on each lash.
Step Seven: Curl Your Lashes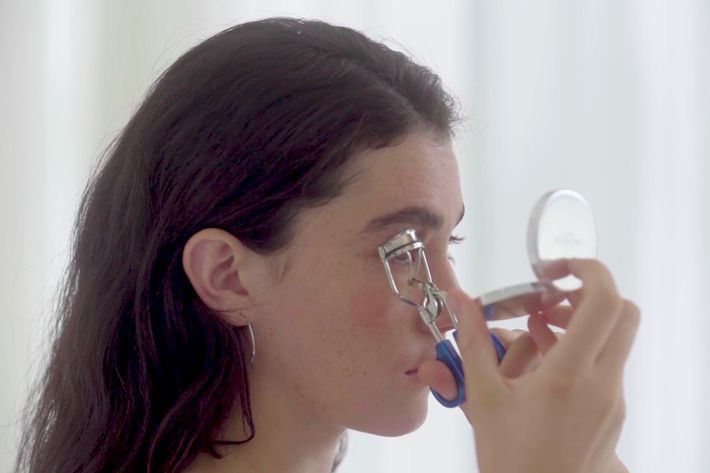 Even if your lashes are naturally curly, curl them anyway. Curled lashes look longer and help to open up the eye. Start the eyelash curler at the base and continue clamping and squeezing it as you work your way to the tip. Press and hold each section for about two to three seconds.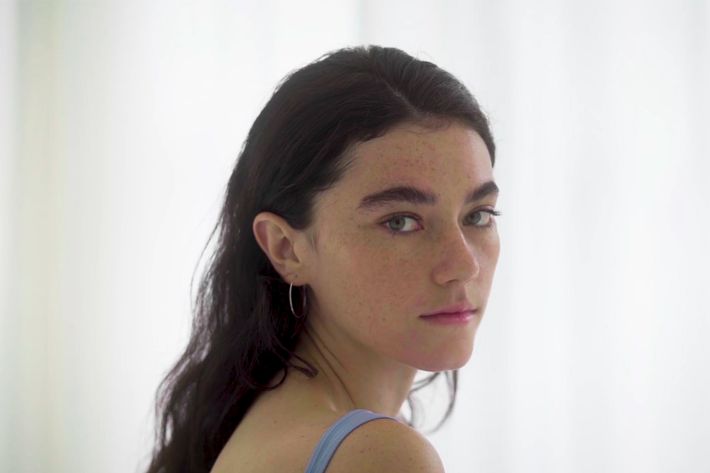 Photography by Maxime Cardol
Produced by Liane Radel
Styled by Lindsay Peoples
Makeup by Daniel Martin at The Wall Group
Hair by David Colvin at The Wall Group
Model Reece Perkins at The Society
If you buy something through our links, New York may earn an affiliate commission.