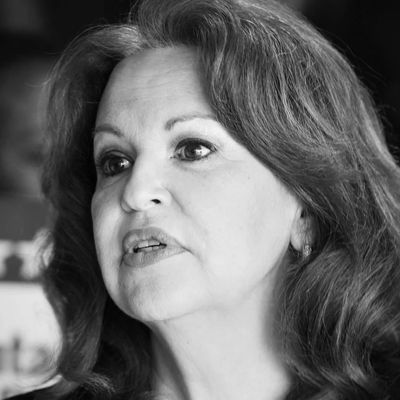 Bettina Rodriguez Aguilera.
Photo: Roberto Koltun/TNS via Getty Images
Th editorial board of the Miami Herald conceded that Bettina Rodriguez Aguilera is an "unusual choice" of candidate to endorse.
In their Voters Guide to the Democratic and Republican primaries for Florida's 27th Congressional District, the Herald said they were "most impressed" by Rodriguez Aguilera, a business consultant who has claimed that she has been in communication with extraterrestrials throughout her life, and that she boarded a spaceship manned by three large, blonde beings when she was 7.
In a 2009 interview on the Spanish language station América TeVé, Rodriguez Aguilera said, "I went in. There were some round seats that were there, and some quartz rocks that controlled the ship — not like airplanes."
According to McClatchyDC, she also said that the Coral Castle, a limestone structure in south Miami-Dade, is actually an Egyptian pyramid, and that there are 30,000 skulls that are "different from humans" in a cave in Malta.
"For years people, including presidents like Ronald Reagan and Jimmy Carter and astronauts, have publicly claimed to have seen unidentified flying objects and scientists like Stephen Hawking and institutions like the Vatican have stated that there are billions of galaxies in the universe and we are probably not alone," she told the Herald. "I personally am a Christian and have a strong belief in God. I join the majority of Americans who believe that there must be intelligent life in the billions of planets and galaxies in the universe."
Rodriguez Aguilera is running for GOP congresswoman Ileana Ros-Lehtinen's seat representing the Miami area. Ros-Lehtinen has held the seat since 1989, and announced she would not be running for reelection in 2018. The Hill predicts that, if Rodriguez Aguilara wins her primary, the district will be a tough one to win for her, since it has leaned Democratic in past presidential races.
The candidate has called her alien experiences "a nonissue." The aliens have not yet issued their endorsement.