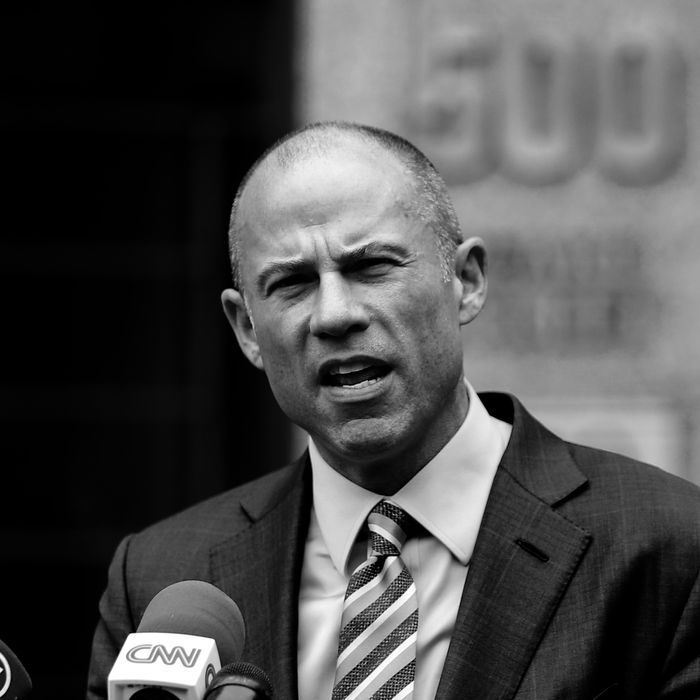 Michael Avenatti.
Photo: Eduardo Munoz Alvarez/Getty Images
Michael Avenatti, Stormy Daniels's lawyer, announced on Thursday that he is "exploring a run for the presidency of the United States." According to the Des Moines Register, Avenatti made the announcement in Iowa, where he "wanted to come to Iowa and listen to people and learn about some issues that are facing the citizens of Iowa."
Avenatti has represented Daniels throughout her ongoing legal issues with Donald Trump. Trump allegedly paid off Daniels for an affair that occurred in July 2006. Avenatti also claimed that he is legal counsel for three additional women whom Trump allegedly paid off.
Beyond representing the women who Trump allegedly had affairs with, Avenatti has been outspoken and active on immigration issues and regularly speaks out against the Trump administration.
"I would like to think people would take me seriously," Avenatti said, according to the Register. "And I think, hopefully, the message that I deliver tomorrow night will be well received by Iowa Democrats."
He also said that he was not considering to run for president for publicity's sake. "I would never think to come to Iowa in order to use the state or the people of the state to raise my profile," he said.
Avenatti has a scheduled appearance with two other potential candidates in Iowa on Friday. He told the room that he knows that the Democratic Party needs a "fighter."
"I think the party has yearned for a fighter — a fighter for good, if you will — for a significant period of time," he said. "And for many, I'm probably seen as that individual."