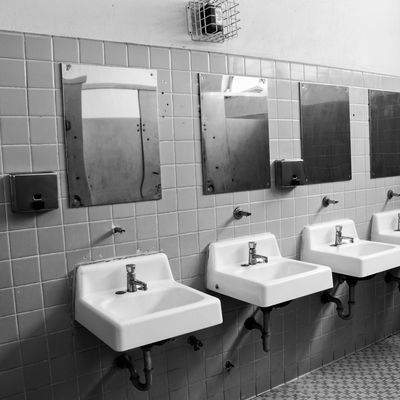 Photo: Pat Canova/Getty Images
Adults sending online threats to a transgender student caused officials to close an Oklahoma middle school. Maddie, a seventh-grade girl who is transgender, was the subject of threatening messages posted to a Facebook page for parents at Achille school district. School-district officials deemed the posts to be credible threats to the student, and closed the school for Monday and Tuesday.
According to the Oklahoman, parents began posting messages after it was discovered that Maddie used the girls' restroom at her new middle school. Fox 25 News reported that in elementary school, Maddie used the staff bathroom, but on her first day on a new campus, she was confused, and used the girls' restroom when she couldn't find her way to the staff bathroom.
Parents, some who didn't even have children at the school, began posting threats about Maddie. According to KXII News 12, now-deleted posts referred to the child as "it" and "thing" and suggested that the 12-year-old should be beaten, stabbed, and castrated.
Superintendent Rick Beene told the Oklahoman that the views of the parents who made the threats "do not reflect the views of Achille School, staff, administration or school board. Achille School believes everyone should receive a safe and free education."
Achille Middle School was reopened on Wednesday. Multiple LGBTQ advocacy groups, at the local and state level, have reached out and offered their support to Maddie and her family.