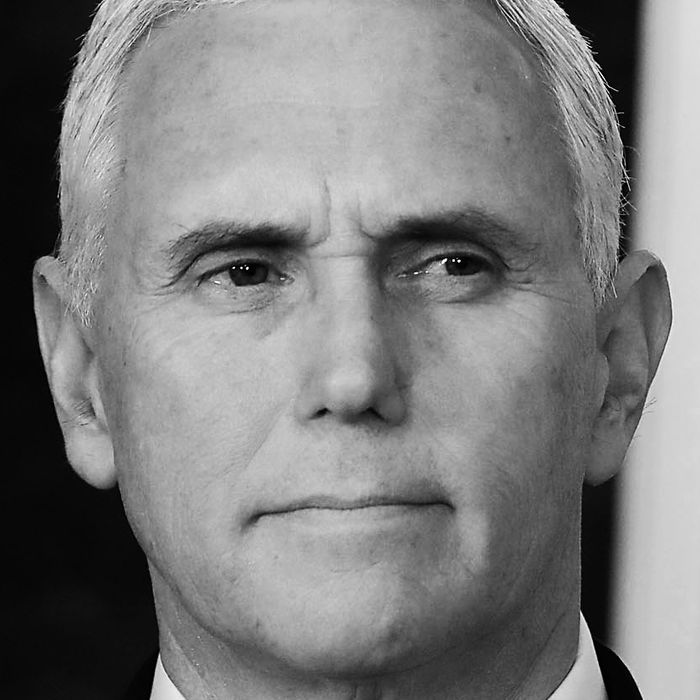 Mike Pence.
Photo: Mark Wilson/Getty Images
Mike Pence has a lot of rigid views on the world. His homophobia and disdain for women's reproductive rights are some of his best-known stances, but the vice-president has plenty of other opinions. He used to document them all on the website for his old radio show, neither of which currently exist.
In a couple of those columns, Pence argued that the president should be held to a higher moral standard than your average American, because the president is someone who shoulders an unfathomable amount of responsibility. These thoughts, recently brought to light by CNN's KFile and by Splinter in 2016, were posted in the late 1990s and laden with moral righteousness in the wake of Bill Clinton's scandal involving Monica Lewinsky.
"If you and I fall into bad moral habits, we can harm our families, our employers and our friends. The President of the United States can incinerate the planet. Seriously, the very idea that we ought to have at or less than the same moral demands placed on the Chief Executive that we place on our next door neighbor is ludicrous and dangerous," Pence wrote, just about two decades before serving as vice-president to a president whom multiple women have accused of assault, harassment, and discrimination.
And as CNN notes, "Pence has largely remained silent on the allegations" Trump currently faces.