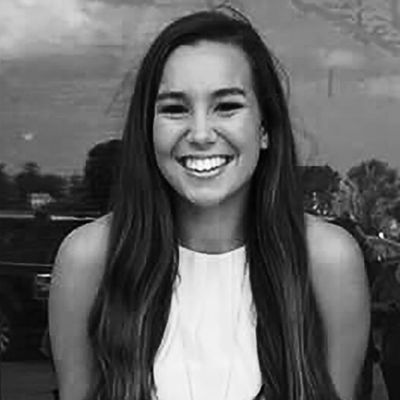 Mollie Tibbetts.
Photo: Poweshiek County Sheriff's Office
Authorities have found what they believe to be the body of missing Iowa college student Mollie Tibbetts, CBS News reports.
Tibbetts, 20, was last seen running near her boyfriend's house in Brooklyn, Iowa, on July 18 around 10 p.m. Per Fox News, she was dog sitting for him while he was out of town. When Tibbetts didn't show up to work the following day, her parents reported her missing. (Her boyfriend, Dalton Jack, has been cleared of suspicion by police.)
"I think someone went to the house that Mollie knew or that Mollie trusted and that she left with them willingly," her father, Robert Tibbetts, told CBS in an interview.
The police investigation was focused on the following locations:
Her boyfriend's home in Brooklyn, a car wash, a truck stop, a farm more than three miles from downtown Brooklyn, and another farm more than six miles away.
Police are expected to further detail this development at a news conference at 5 p.m. ET on Tuesday. Her cause of death is still unknown.
Update, 5:40 p.m. ET:
Police have confirmed that, after a 34-day search, they discovered Tibbetts's body in a cornfield outside of Brooklyn. They also announced that they charged a 24-year-old undocumented immigrant named Christian Bahena Rivera with murder in the first degree. Officials say that he led them to her body.
Rivera and his vehicle were both seen near Tibbets in surveillance video captured the day she disappeared. The suspect allegedly told them that he saw her running, chased her down, and then "blacked out and came to."
If convicted, Rivera faces a sentence of life in prison without parole.