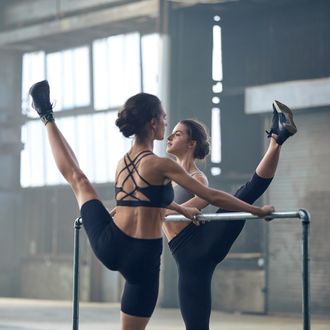 A still from the video featuring New York City Ballet principal dancer Lauren Lovette and soloist Indiana Woodward.
Photo: Gabriela Celeste
The job of a ballerina is beautiful and sweaty, as evidenced in a new video, directed by Ryan Marie Helfant, promoting the New York City Ballet's upcoming 2018–2019 season.
In the video, New York City Ballet dancers — including Joseph Gordon, Maria Kowroski, Indiana Woodward, and Lauren Lovette — train and dance in an empty warehouse using medicine balls and industrial ballet bars made from metal pipes. Beads of sweat roll off the dancers' bodies as scenes of them training in all-black athletic gear are interspersed with shots of them gliding across a temporary stage in gossamer dresses and pointe shoes.
The video was inspired by the George Balanchine quote, "First comes the sweat. Then comes the beauty," and showcases the dancers' power as athletes. While their moves may appear effortless to a captivated audience, behind every step is hours of training and years of practice.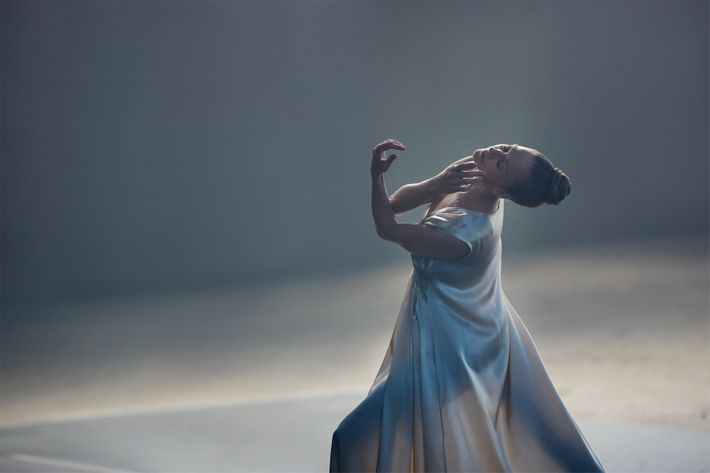 Tickets for the New York City Ballet's 2018–2019 season will be available on their website, beginning on Sunday, August 5, at noon.