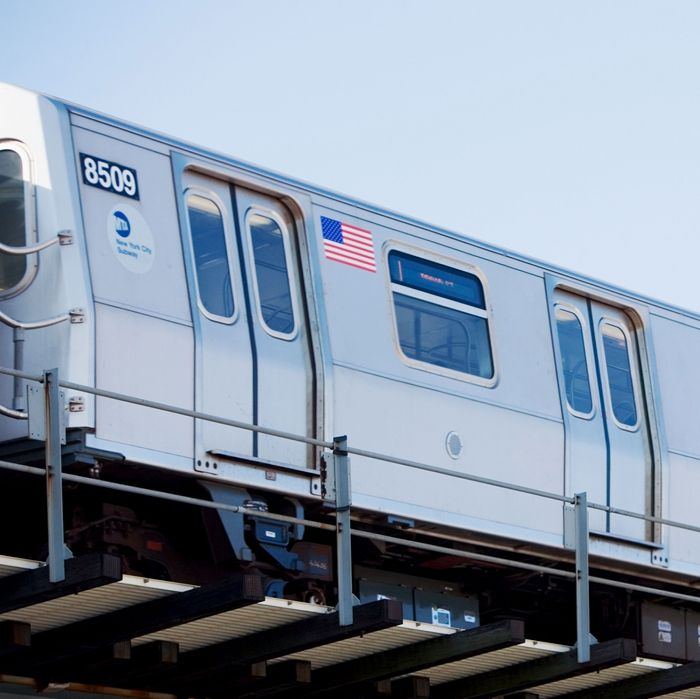 New York City Subway.
Photo: Image Source/Getty Images/Image Source
The New York City transit situation is a nightmare. There are constant delays, derailments, and entire subway lines shut down, not to mention the normal dysfunction of Yankees fans having sex on the 5 train. And there's now an opportunity to can become queen of all that mayhem.
From 1941 until 1976, a yearly pageant was held to determine who would be crowned Miss Subway in New York City. The pageant sought out young women who were often described as "sweet" and "beautiful." Now, the not-for-profit organization City Reliquary has revived and modernized the pageant — this year's competition will be gender-inclusive, and the winner will serve as ambassador to the massive public-transit issues the city is experiencing.
"In a night of performances spanning the classy, the trashy, the weird, and the whimsical, contestants will demonstrate their devotion to their subway line of choice," states the City Reliquary website. "But only one will take home the transit tiara!"
To enter, all you need to do is write a short essay about your relationship to New York City's subways, plan a performance of some sort (anything from speed knitting to singing will do), and submit a photo or video of yourself. Then, on September 27, you can compete against other New Yorkers for the chance to reign over the hellscape that is our transit system!
For more information and tickets, visit the City Reliquary website.