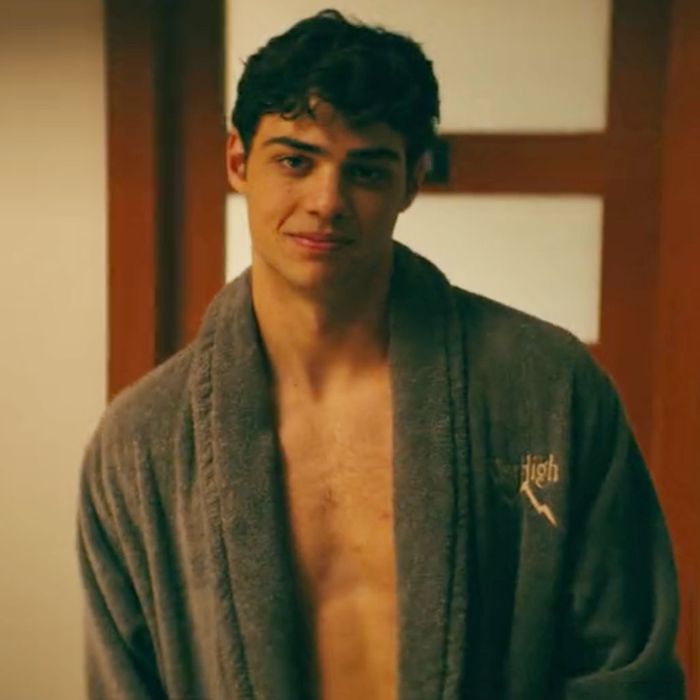 Noah Centineo.
Photo: Netflix
Everyone struggles with self-doubt. You worry you're not smart enough, strong enough, successful enough, pretty enough. You worry that you'll never truly be loved or that your parents will never be proud of you or that everyone actually thinks you're annoying. I was like that once — constantly wracked with doubt and guilt. But then, this week, everything changed, and now I know I am a beautiful, strong, powerful goddess worthy of love and respect. I know that because I discovered Noah Centineo's Twitter.
Noah (I feel like I can call him that because of everything his Twitter and I have been through) plays Peter Kavinsky in Netflix's To All the Boys I've Loved Before, and even though he's only 16 in the movie, he's 22 in real life so it's okay to be horny for him. When I watched To All the Boys, and after I checked how old Noah was, I thought, "Wow, Peter Kavinsky is a hunk and dream, but what if the guy who plays him is awful and when I inevitably rewatch this movie 36 times, I have to sit there, stewing with that knowledge?" So I found his Twitter, and started reading through, and realized not only is Noah not awful, I am not awful either. In fact nobody is awful — we're all beautiful and flawed and connected.
I realized important things about myself, like how cute I am:
I realized Noah is there to help fight my demons with me:
That the best advice is listening:
That I need to let go of that which does not serve me (my Fabletics subscription) and that which I do not serve (most of my group texts):
That I'm everywhere:
That my mind doe:
That sometimes you just need yourself:
And that my lovely dimensions matter:
Thank you to Noah, to Noah's Twitter, but most of all to myself. We're all so great, and I love us all very much.