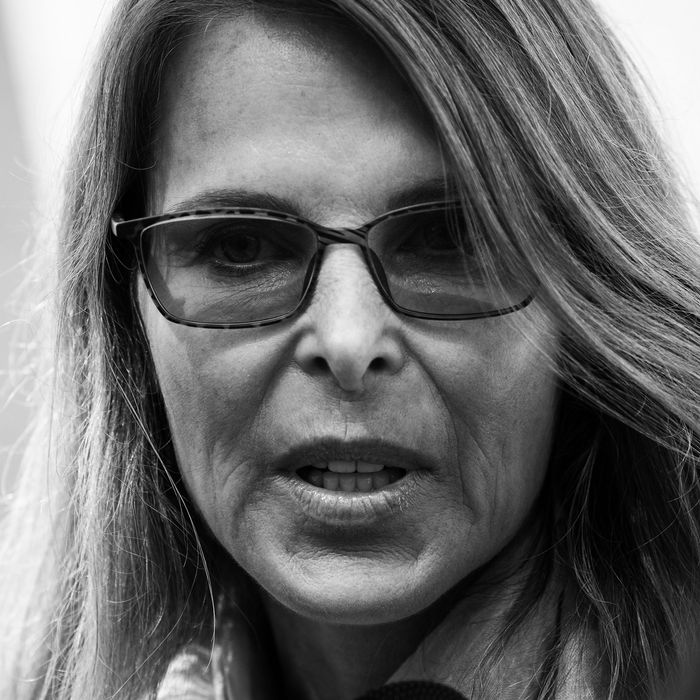 Catherine Oxenberg.
Photo: Drew Angerer/Getty Images
In 2011, when actress Catherine Oxenberg took her daughter to a workshop hosted by NXIVM, she thought she would learn tips for aspiring entrepreneurs — not meet people who would later be accused of running a sex cult. For the past seven years, Oxenberg has fought to extricate her daughter from NXIVM; on Monday night Dateline interview, she revealed that her daughter is finally coming home.
Oxenberg, who details her crusade to save her 27-year-old daughter India in the upcoming book Captive: A Mother's Crusade to Save Her Daughter From a Terrifying Cult, first came forward with her story in the New York Times' bombshell story last October about NXIVM. According to the Times piece — the first report of its nature about the Albany-based organization — female members, referred to as "slaves," were branded, blackmailed, and subjected to ritual humiliations.
Oxenberg says she stopped taking classes at NXIVM (then known as ESP) in 2013, before the group allegedly morphed into a sex cult; India, conversely, decided to stay involved.
"All of a sudden she's moving to Albany," Oxenberg said of her daughter's involvement. "And I did my darnedest to try to get her involved in other things, to try and redirect her interests, to try and get her other jobs. But nothing worked. I couldn't believe the hold that they had over her."
Over a year ago, Oxenberg recalled one of her daughter's friends texting her, "You need to save India." When Oxenberg later found out that her daughter had been branded, she was horrified. As an attempt to get her daughter back, Oxenberg began speaking to former NXIVM members and cult experts, and compiled the information into a report that she presented to the New York attorney general and the FBI.
Earlier this year, founder Keith Raniere and actress Allison Mack, another leader, were arrested, but it wasn't until NXIVM announced that it was suspending its operations in June that India finally made the decision to come home. Though Oxenberg's testimonies to the press and to the government in part led to significant arrests within the organizations, she believes that her daughter is the one who deserves admiration.
"She figured it out," Oxenberg said. She did it. She's the hero in all of this."