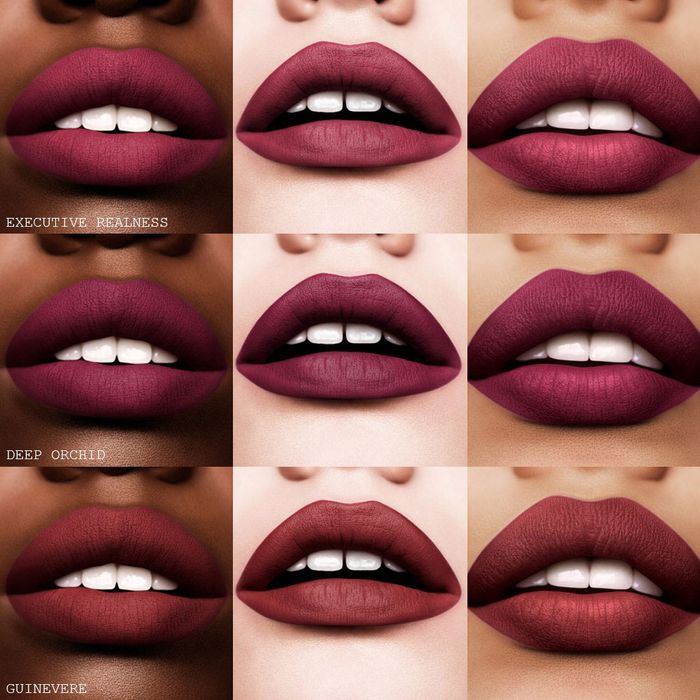 Legendary makeup artist and self-made beauty mogul Pat McGrath is releasing a little more awesomeness into the world. On Friday, her company Pat McGrath Labs (which just received a $1 billion valuation) expanded their MatteTrance lipstick line to include ten brand-new shades. These lipsticks have won multiple beauty awards and the Cut loves them because they're the creamiest, richest, longest-lasting lipsticks around. With 30 total shades now available, there's a color for everyone.
The shades are named after people you might know. There's a pinkish-nude called Christy (maybe that's your name or a reference to Christy Turlington, interpret it as you will). A darker, rich red shade is called Guinevere (perhaps for Lancelot's love or Mario Testino favorite Guinevere Van Seenus). And Executive Realness is what we think Queer Eye's Jonathan Van Ness would want us to serve for an important work presentation.
A nice little-known thing about Pat McGrath products is that you have the option to break payments down into interest-free monthly installments, which makes it easier to budget (read: justify) your beauty expenses. And because the trios come in gilded bags filled with sequins, they make great gifts. Look through the new colors below.
The Skin Shows (Nudes)
The Color Blitz (Brights)
The Vicious Venoms (Darks)
If you buy something through our links, New York may earn an affiliate commission.