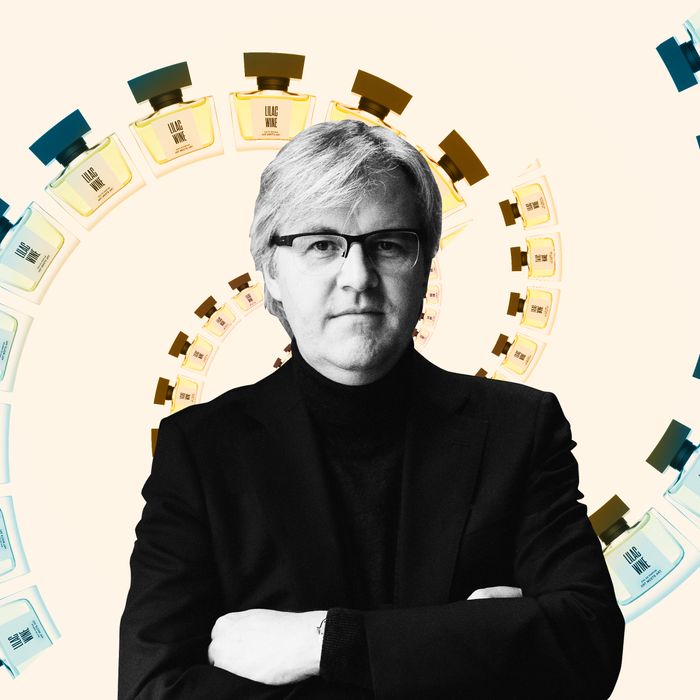 Photo: Courtesy of Frank Voelk
Call it the Proust effect: Memories are often triggered by smells. Scientific studies confirm that out of all the senses, smell offers the best recall. In Scent Memories, the Cut asks people about the scents they associate with different times in their lives. Next up is Frank Voelkl, the German-born, New York–based senior perfumer at Firmenich. He might be the one responsible for some of your own scent memories: He created Le Labo's Santal 33 and co-developed Glossier's You. He recently created Lilac Wine for Art Meets Art, a new fragrance collection inspired by cult songs and created by the world's top perfumers. Lilac Wine is named after the Jeff Buckley song. The Cut spoke with Voelkl about pollution, sunshine, and puppy accidents.
My first scent memory is: When I was a little boy going to bed, my mom would come and kiss me goodnight, and she was always wearing a heavy night cream, Lancôme Absolue.
Happiness smells like: If sunshine had a smell, that would be it. It's really very luminous, very bright, and rather colorful. The other way I could describe happiness would be the scent of the person you love the most.
Love smells like: Human skin in its most unscented form. It's the smell of humanity, really.
Friendship smells like: Comforting, creamy, soft, and ideally lasts forever.
Heartbreak smells like: As a perfumer, it would be the inability to smell — or a world without odors, where I can't smell anything.
Regret smells like: When something that has gone bad, something sour or rotten. Or, when you cook and you put too much salt in a dish.
Vacation smells like: Salicylates, which are known for their solar and floral effects. Also aquatic notes — something very fresh and warm at the same time.
Success smells like: Ink from fresh-printed bills, something very powerful and diffusive.
Sunday morning smells like: Serenity, peace, quiet, calm, comfort. If I gave it an odor, it would be a fluffy musk.
Monday morning smells like: They're unscented, because I haven't created anything over the weekend, so it's almost like a blank page. I also associate it with the smell of exhaust fumes and pollution as I head into the city.
My home smells like: Sandalwood and fresh flowers. Though recently, it's occasionally been disrupted by the smell of my puppy's accidents.
A pleasant surprise smells like: Sweet, fresh, something everybody loves, a crowd pleaser. Mostly sweet, and never sour.
If I could have one smell on my hands forever, it would be: Ambrox, a molecule I like to work with that's found in ambergris. It's very soft, creamy, and woody; it's pure comfort.
I smell like: A combination of everything I like to use in my work: Woods, flowers, fresh spices. But nothing too overpowering — subtle and present at the same time.
If you buy something through our links, New York may earn an affiliate commission.