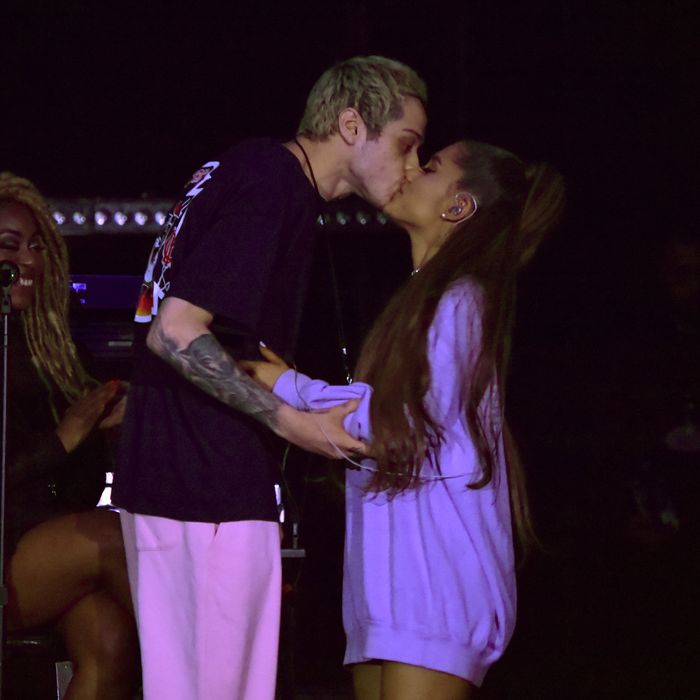 Pete Davidson and Ariana Grande.
Photo: Kevin Mazur/Getty Images for American Express
Pete Davidson and Ariana Grande are soooo in love. And they aren't going to let anyone forget it. Ariana smooched her fiancé during her Sweetener Sessions show in Los Angeles.
Pete was there to introduce her before she performed a few songs from her new album. "Tonight's going to be a good night, let me introduce you to my girl," he said according to E! News, before welcoming her onstage with a kiss.
After performing some songs from the album, including, "God Is A Woman" and "No Tears Left To Cry" Ariana gushed to the crowd. ""I don't know what the fuck I did to get so lucky," she said.
This is the most recent kiss in a series of public displays of affection from the two. The 2018 MTV VMAs served as a date night for the couple, where they cuddled up and kissed each other the whole night.
Ariana's new album includes the song "Pete Davidson," which is about her soulmate, Pete Davidson.