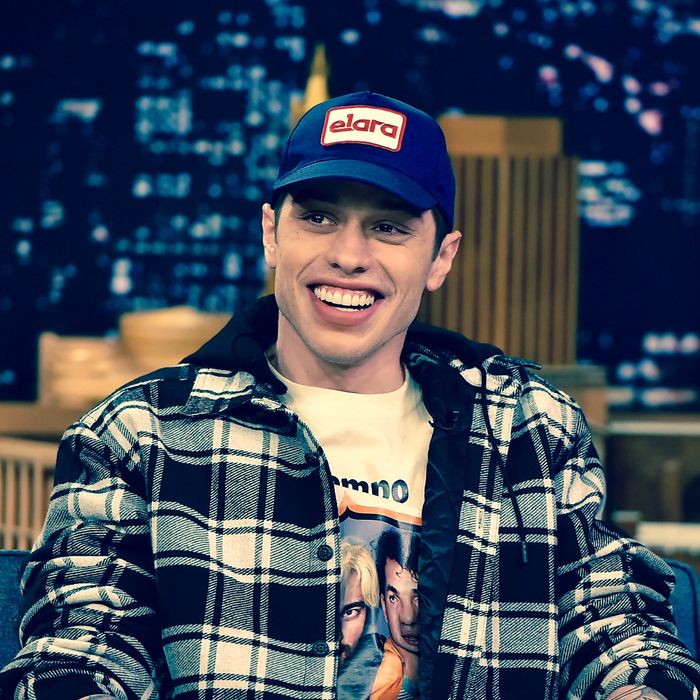 Pete Davidson.
Photo: Theo Wargo/Getty Images for NBC
Pete Davidson is a good boyfriend. He dotes on Ariana Grande, and clearly had no problems committing to her. He is also very supportive of her work. In an increasingly rare Instagram appearance, Pete popped up on Ari's Instagram to rank his top five songs from her upcoming album Sweetener.
"What is my top five?" Pete asked Ari as he was driving. She coos back "yes." Pete ranked his favorites: He loves "God Is a Woman" which he says "slaps, hard." He is also a fan of "Sweetener" which he described as a fun, happy song. Also making his list is Ari's song "Pete" which is about … Pete.
It's good that he loves the song, because Ariana has already been in comment sections telling fans that they're "boring" if they don't like it. Maybe the next time they're at karaoke, they can do a duet of "Pete."