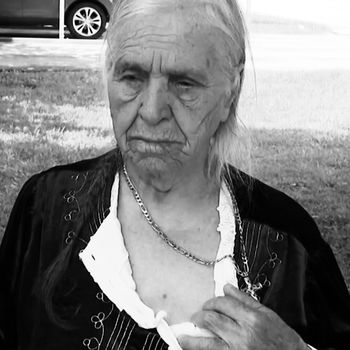 Martha Al-Bishara.
Photo: CNN
Police in Georgia are defending their use of force after tasing an 87-year-old grandmother who was cutting flowers.
Last week, elderly Syrian native Martha Al-Bishara was using a knife to slice dandelions — meant for use in a salad she often makes — in a wooded area near her house in Chatsworth, Georgia. Unbeknownst to her, it was property that belonged to the local Boys and Girls Club. Per CNN, a staff member called police to report "a lady walking on the bike trails, she has a knife and she won't leave, and she doesn't speak English."
Multiple police officers arrived to find the 5-foot-2-inch grandmother, who has dementia and doesn't speak much English. Police Chief Josh Etheridge says they pulled their guns out and that he threw his own knife on the ground in an attempt to communicate what they wanted her to do. When she didn't understand, officers tased, handcuffed, and arrested her. Al-Bishara — who immigrated to States two decades ago and became a citizen in 2001 — has also been charged with criminal trespass and obstruction of a police officer.
"She's seeing us, she hears what we're saying," Etheridge said. "She may not understand what we're saying but we're telling her to stop and there's a taser pointed at her." He elaborated to ABC News: "Lord help us if she had tried to stop the officer and held the knife in an aggressive manner, and then deadly force would have been used."
Al-Bishara's grandson, Timothy Douhne, told her story to ABC. "She told us she was smiling at them to tell them that she wasn't a threat," he explained. "She was trying to get closer to them to communicate with them, and that's when they tased her." Douhne also says police refused to allow family members to help interpret during the booking process.
"She's still feeling pretty shook up," he added. "Her body is still pretty tired. She has some symptoms, I think, of post-traumatic stress. She can't go outside and look at the spot where it happened. She's feeling really bad about the whole situation and really embarrassed, and has been crying on and off."