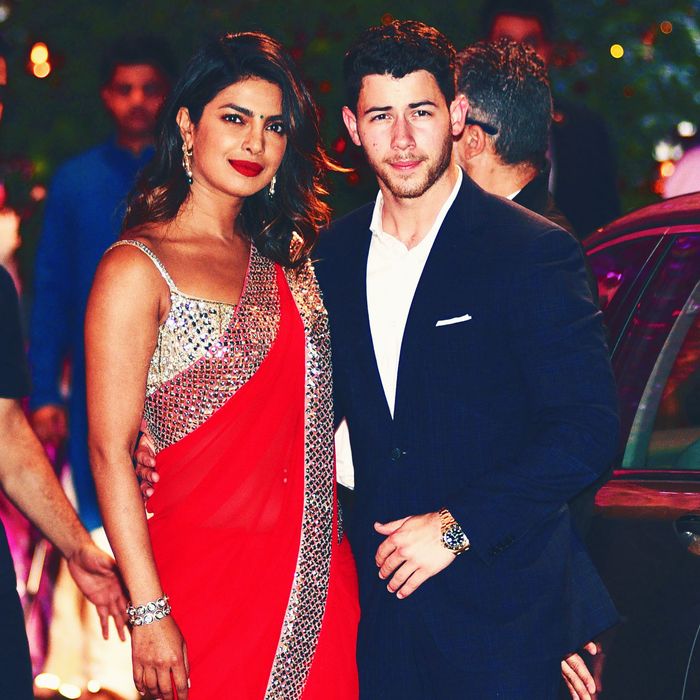 Priyanka Chopra and Nick Jonas.
Photo: Sujit Jaiswal/AFP/Getty Images
Priyanka Chopra's relationship with Nick Jonas is reportedly moving just as quick as other celebrity summer romances. Rumors have been flying about their engagement since it was announced that Chopra will not be a part of the film Bharat, for a "very special reason." The couple started dating at the beginning of the summer, making their debut as a couple at the Met Gala.
It seems like there is more evidence to support that the two are taking the next step in their (season-long) love affair. In snaps posted by actress Raveena Tandon, Priyanka can be seen wearing a rather large piece of diamond jewelry on her ring finger.
There's no confirmation that this is the ring that Nick Jonas gave Priyanka, but it does support the report that the third Jonas shut down a New York City's Tiffany's to pick out a ring, before proposing to her. Nick follows in his older brother's footsteps with the reported engagement. Kevin has been married for years, and Joe is engaged to Game of Thrones star Sophie Turner.
So many young celebrity weddings, so little time!