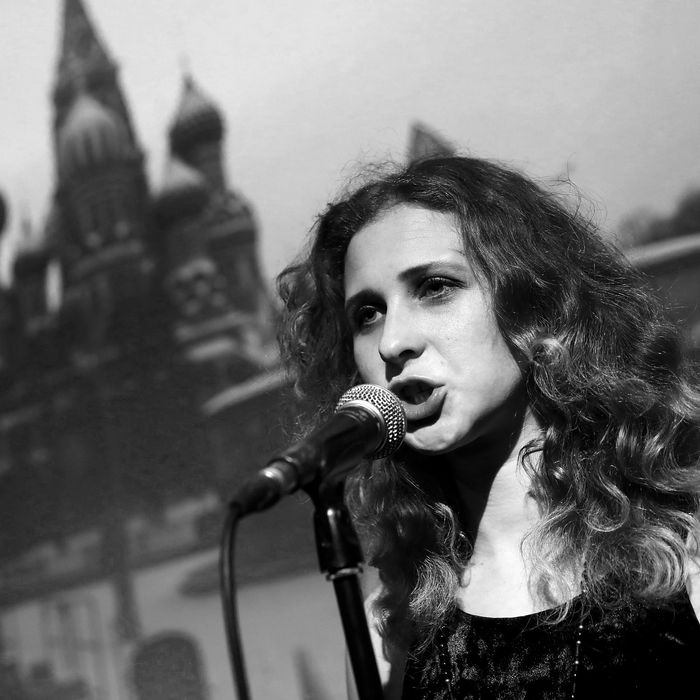 Maria Alyokhina.
Photo: Tim P. Whitby/Tim P. Whitby/Getty Images
Maria Alyokhina, a member of the Russian punk protest group Pussy Riot, snuck out of Russia so that she could make it to Edinburgh Festival Fringe. She is slated to perform and promote her upcoming book Riot Days at the U.K. festival.
"Despite the official ban to leave Russia, Masha Alyokhina has found a way to escape, and she is flying to Edinburgh right now!" said a post on Pussy Riot's official Twitter account. Alyokhina drove across the Russian border after she was initially denied permission to fly out of the country, according to the Guardian.
Russian officials claimed that they barred her from leaving the country due to community service that she refused to serve after participating in another protest. Alyokhina will perform at the festival starting on August 10.