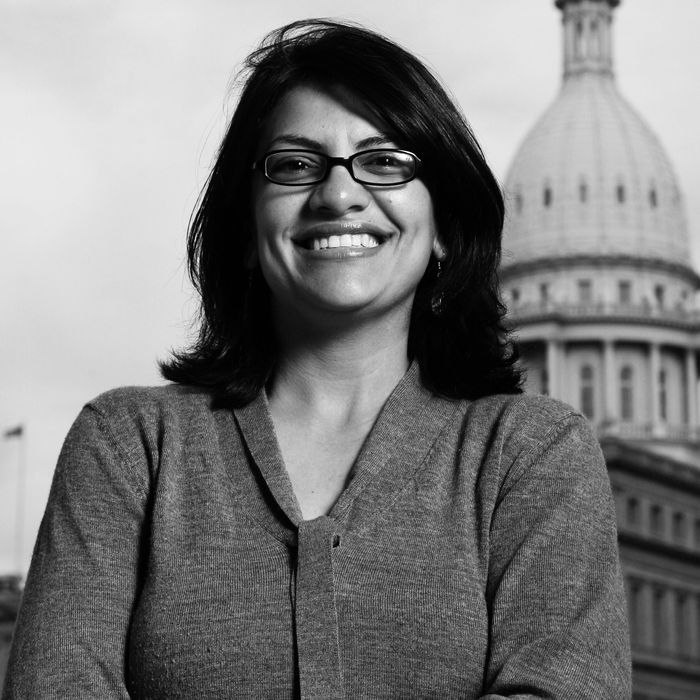 Rashida Tlaib.
Photo: Al Goldis/AP/REX/Shutterstock/Al Goldis/AP/REX/Shutterstock
Former Michigan state representative Rashida Tlaib, a progressive Democrat, won her state's primary in its 13th Congressional District Tuesday, leading her to likely become the first Muslim woman — and the first Palestinian-American — to hold national office.
Tlaib ran for a House seat formerly held by Representative John Conyers, who resigned in December in the wake of several sexual harassment allegations (and subsequent settlements). She beat five other Democrats for the seat, and since no Republicans or third-party candidates ran, she's basically guaranteed to take office after the November election. Tlaib ran a grassroots campaign, yet raised the most money of her opponents, topping $1 million.
"People think it's corny ― I do want to change the world, and I want people like me to have a seat at the table," Tlaib told HuffPost last month. The daughter of Palestinian immigrants and the eldest of 14 children, Tlaib became the first Muslim woman in the state legislature in 2008. This year, she was one of 90 American Muslims running for office, according to CNN.
On Tuesday evening, as polls were about to close, Tlaib told the Detroit News her day was filled with "happy chaos."
"Especially meeting voters and talking to them, they are inspired. One resident said she's happy for me and it's already written. It's been amazing to interact with families at polling locations. I feel very much supported."