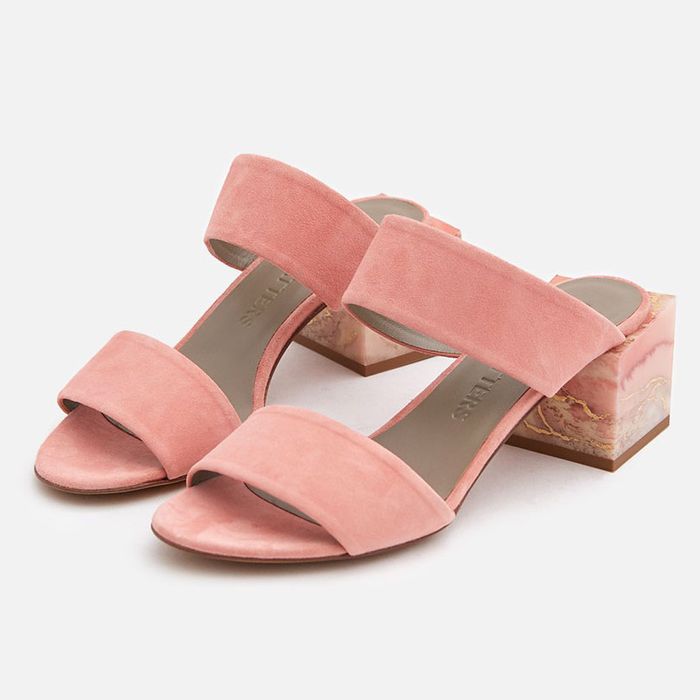 Photo: Courtesy of the Retailer
I don't believe in soul mates, but I recently went to a wedding that did its best to convince me otherwise. While the love between the bride and groom made for a compelling case, it was really the bride's shoes — she wore Chelsea boots with her lace gown. That detail left me obsessing over what unconventional shoe I would wear at my wedding to inspire such awe/envy in my guests (really, isn't that the point?) Every style I dreamed of was from one brand — Gray Matters. They're my true soul mate.
I first saw the brand on the Cut's editor-in-chief, Stella Bugbee's Instagram, in passing. But we were formally introduced (the shoes and I) when I was shopping at Anthom on Mercer St. in New York. The small collection is made in Italy by three generations of Venetian artisans, and are full of truly interesting shoes.
The ones I fell for were gray with a matching marble block heel. The rectangular prism shape with not a curve in sight was a small detail that elevated it from the normal and pretty to artistic. The whole collection — the egg-shaped heels, the color-blocked V-cuts, the origami/Victorian-style mules — exudes understated style, without lacking in personality. And really, that's all I want in a partner and a shoe.
If you buy something through our links, New York may earn an affiliate commission.