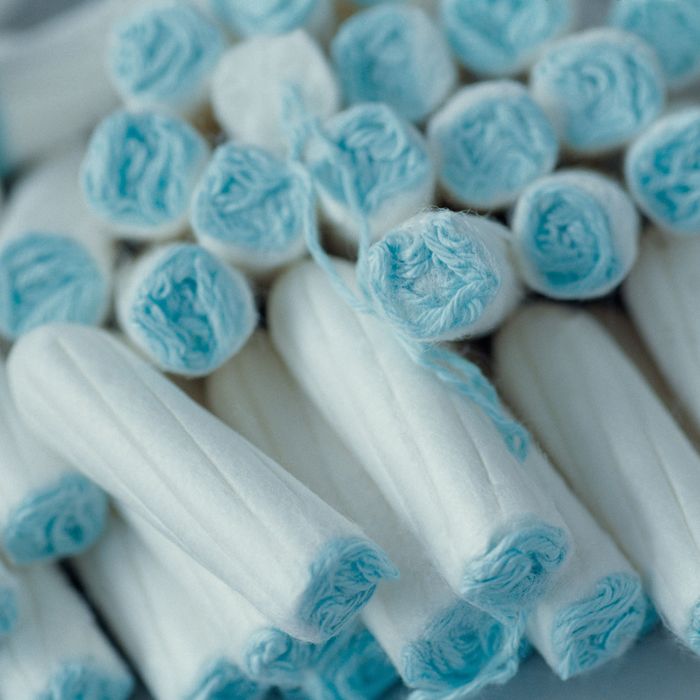 Photo: Image Source/Getty Images/Image Source
This week, the Scottish government announced a £5.2 million ($6.6 million) plan to provide free sanitary products at schools and universities across the country, making it the first country in the world ever to do so. Och aye!
Shortly before the program was announced, a survey by the organization Young Scot found that one in four of its 2,000 student respondents had experienced period poverty and had trouble accessing sanitary products, The Guardian reports. Under the new plan, free sanitary products would be available to all of Scotland's 395,000 students.
"In a country as rich as Scotland it's unacceptable that anyone should struggle to buy basic sanitary products," said Aileen Campbell, Scotland's communities secretary.
"Our £5.2m investment will mean these essential products will be available to those who need them in a sensitive and dignified way, which will make it easier for students to full focus on their studies."
This is the latest push in a global movement to make sanitary products more affordable and accessible. In July 2015, Canada lifted its general sales tax from feminine hygiene products — also known as the "tampon tax" — because critics said it unfairly taxed women for an item of necessity. Several U.S. states, including New York, Massachusetts, Minnesota, and Illinois, have also outlawed the tampon tax in recent years. Until now though, no country has made it their policy to provide free sanitary products. And Scottish politicians don't want to stop at schools.
"This is another great step forward in the campaign against period poverty," said Scottish Labour MSP Monica Lennon. "Access to period products should be a right, regardless of your income, which is why I am moving ahead with plans for legislation to introduce a universal system of free access to period products for everyone in Scotland. No one should face the indignity of being unable to access these essential products to manage their period."