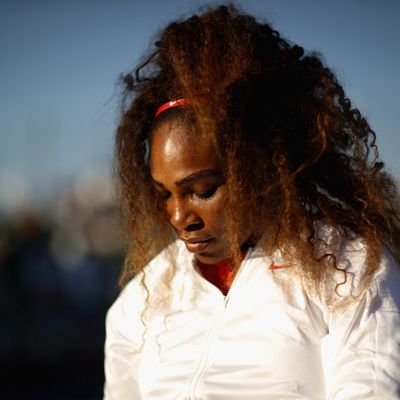 Serena Williams.
Photo: Ezra Shaw/Getty Images
In a post shared to Instagram, Serena Williams was candid about her struggles as a new mother. She wrote: "Last week was not easy for me. Not only was I accepting some tough personal stuff, but I just was in a funk. Mostly, I felt like I was not a good mom."
She went on to explain that she was reading up on postpartum emotions, and that it could take up to three years to process if not addressed properly. Williams has been open about sharing her life as a new mother with the world. In January, she revealed that she suffered complications while giving birth to Olympia, in an interview with Vogue.
"It's totally normal to feel like I'm not doing enough for my baby," the tennis champion continued. "We have all been there. I work a lot, I train, and I'm trying to be the best athlete I can be."
Williams also addressed other mothers who work to find the balance between raising children and the other obligations in their lives. "Whether stay-at-home or working, finding that balance with kids is a true art. You are the true heroes."
She ended the post with a reminder. "If you are having a rough day or week — it's ok — I am, too!!!"