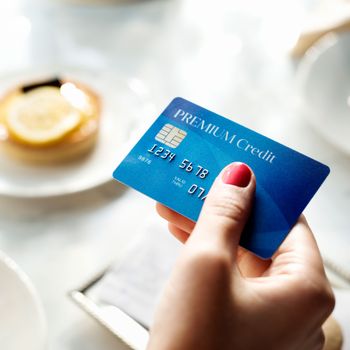 Photo: Rawpixel Ltd/Getty Images/iStockphoto
As if there wasn't enough to already worry about, here's a new entry in the Online Dating Hall of Nightmares: An L.A. man has repeatedly gone out with women to expensive restaurants, only to spontaneously ditch them, leaving them to foot the bill. Police say Paul Guadalupe Gonzalez, known in local media as the "serial dine-and-dasher," has done this with at least eight different women, and has now finally been arrested on ten felony charges.
"I couldn't believe it," said Marjorie Moon, who went out with Gonzalez in 2016 after meeting him through the app Plenty of Fish. They had hit it off, she said, bonding over an appreciation of good food; he ordered two entrees — a chicken dish and four lobster tails — as well as expensive wine and a soufflé for dessert. Until he took a phone call, and never came back. "I just handed [the waiter] my credit card and said, 'I just want to go home' — $250 later, I was out the door," Moon told the Washington Post.
Gonzalez has pleaded not guilty to seven counts of extortion, two counts of attempted extortion, and one count of grand theft, allegedly making his dates pay more than $950. According to the district attorney's office, he faces up to 13 years in jail.
Other stories of Paul's check-skipping follow a similar pattern to Moon's. In 2017, he invited a Bumble match to a BJ's Brewhouse in L.A., where he ordered a steak, a Caesar salad with a side of shrimp, a baked potato, and a glass of wine. After the meal, he said he needed to take a phone call, vanishing with just a half a baked potato left on the table, the woman told CBS News. Another woman alleged that Gonzalez showed up to a "romantic restaurant" in Long Beach, ordering more than $100 worth of food, including an extra entree he claimed was necessary because he's "a bodybuilder." On that occasion, he disappeared during a supposed bathroom trip.
"All of a sudden, he's all, 'Oh, my phone's dying and I'm waiting on a call from my mom about my aunt. I'm going to go to the car to get my charger,'" one of the women scammed by Gonzalez told CBS in May. "My first comment to him when he got up was, 'Oh, what, you're not coming back?'"
Unsurprisingly, Gonzalez has a police record with multiple misdemeanors, including a "snip and slip" incident in which he fled a salon without paying, caught on video with wet dye in his hair and a smock on. But hey, at least he was described as "charming."