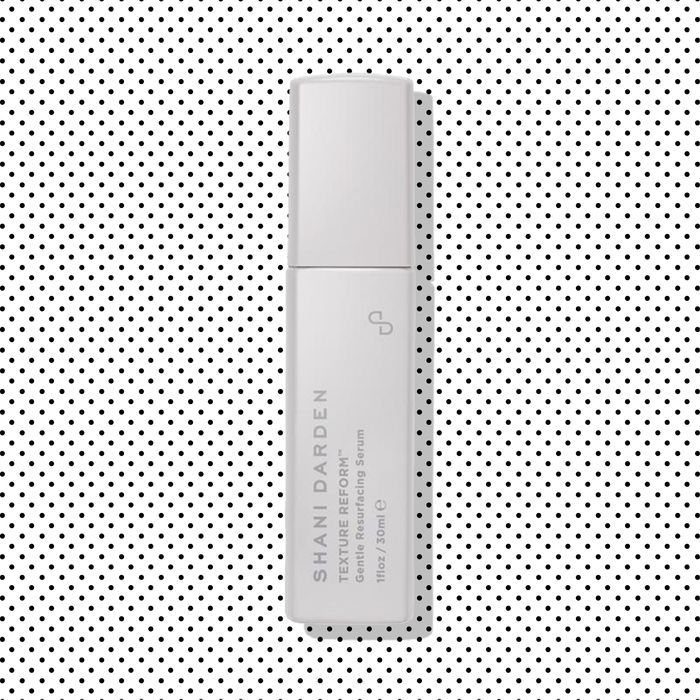 If you know Retin-A, you know it's a lifestyle. It starts with a prescription from your dermatologist starting with a percentage (0.01 percent) and likely ending in "oin." The middle is a stage known as the "retinoid uglies," when your skin — red, angry, flaky and irritated — looks like dried seahorse. Make it through the uglies, and you'll get your reward: The clear, bright, smooth skin seen all over Barneys on women who have been using Retin-A since they were teenagers.
If you're not ready to go through an "ugly" stage in adulthood, I don't blame you. Much like adolescence, the wait is long and you don't know how close you are to the shore. Thank goodness for Los Angeles facialist Shani Darden. A favorite of Chrissy Teigen and Jessica Alba, she isn't one of those people who believe that a good facial consists of rubbing some expensive creams onto your face. Having previously worked at a dermatology office, Darden believes in science and face acids. Her first product (Retinol Reform) was a very strong retinol. Her second, Texture Reform, is a gentler lactic acid serum.
Darden calls this the "gentle sister" to Retinol Rescue — if it were a Little Women sister, it would be the level-headed Meg rather than mercurial Jo. Lactic acid, its main ingredient, is that rare acid that both moisturizes and exfoliates, so it's effective at gently sloughing off dead, dull skin but won't give you face dandruff.
I switched to this because I wanted the skin-care equivalent of a rosé, something a little less intense and easy for summer. Much like pink wine, it still gets the job done. My acne scars, resulting from an over-oily sunscreen, are fading faster. My skin still feels soft and smooth, and it's not at all red or irritated. It's not an inexpensive serum, but it is about a third less than the price of the current reigning lactic acid champ on the internet: Sunday Riley's Good Genes.
If you buy something through our links, New York may earn an affiliate commission.