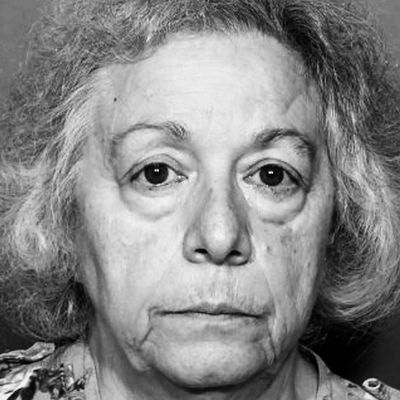 Sisters and former lunch ladies Joanne Pascarelli and Marie Wilson.
Photo: New Canaan Police Department/AP/REX/Shutterstock
The Summer of Scam may be approaching its unofficial end, but the season's hottest trend is still going strong. (Allegedly) following in the footsteps of fake German heiress Anna Delvey and the Vogue staffer who is accused of stealing $50,000 from Grace Coddington are two sisters and former cafeteria workers who've been accused of pilfering more than $478,000 from New Canaan Public Schools in lunch money — after it had been paid.
After school officials started to notice that tens of thousands of dollars were disappearing from their middle and high school cafeterias in December 2017, the New Canaan Board of Education filed a complaint with police. On Monday, law enforcement announced they had arrested two women: 61-year-old Joanne Pascarelli and 67-year-old Marie Wilson. According to their arrest warrants, the two grifting sisters collaborated in their lunch money scheme from 2012 to 2017, consistently under-reporting how much cash the cafeteria had made and pocketing the remainder.
"Since it occurred over a long period of time in relatively small amounts, the district was unaware of these discrepancies until it instituted new financial controls specifically related to the collection and depositing of cash in the cafeterias," Michael Horyczun, spokesman for New Canaan Public Schools, told the New York Times.
Standing by their actions, the sisters refuse to acknowledge any wrongdoing. According to the arrest warrant, Wilson told police that "the only thing she is guilty of is feeding a child who had no money or giving somebody a cookie," and her lawyer claims that she "never diverted any money for personal use." Pascarelli, too, has denied the charges.
The sisters turned themselves in over the weekend, after which they were released on $50,000 bond. They face first-degree larceny charges.
In a letter to the New Canaan community, superintendent Dr. Bryan Luizzi condemned the alleged crimes committed against the school district. "We are deeply upset by this alleged violation of our trust and the trust of the entire community, and are committed to continuing our full cooperation with the New Canaan Police Department regarding these allegations," he wrote.
At the rate that grifters keep on grifting, the scamming trend may just outlive the season.