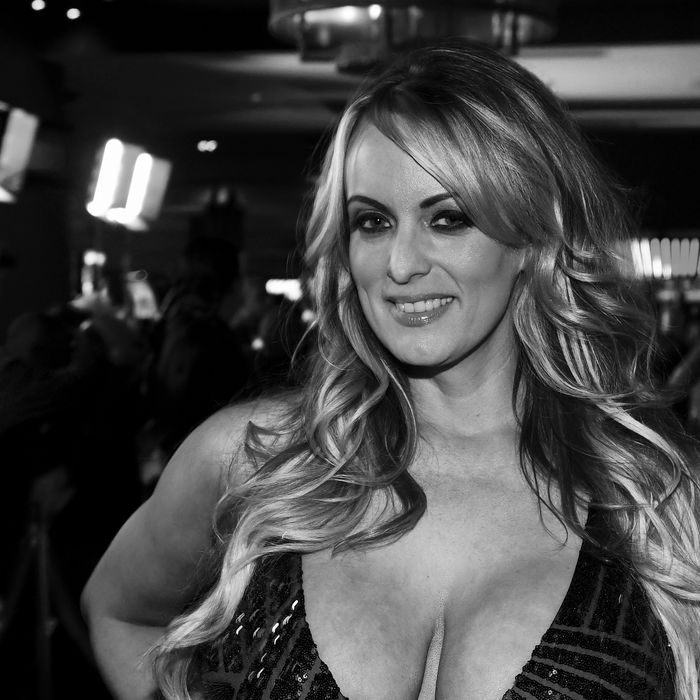 Stormy Daniels.
Photo: Ethan Miller/Getty Images
Stormy Daniels has never been shy about her disdain for Michael Cohen, the lawyer who allegedly paid her to keep silent about an affair she had with Donald Trump several years ago. In April, she gave a power statement about Cohen's behavior after a legal battle between her and Cohen.
"For years, Mr. Cohen has acted like he is above the law," she said. "He has never thought that the little man, or especially women, and even more, women like me, mattered. That ends now."
That end doubled down today, when Cohen pleaded guilty to eight criminal counts involving fraud and campaign finance. Some of the charges related to the $130,000 he reportedly paid to Daniels.
Daniels responded to the news succinctly, tweeting just: "How ya like me now #TeamStormy" on Tuesday evening, just hours after the news broke.
Daniels's lawyer, Michael Avenatti, also tweeted a statement out about Cohen's case, before it was announced that Cohen had pleaded guilty. "We should all take a moment and applaud the tremendous courage and fortitude of Stormy Daniels," he wrote.