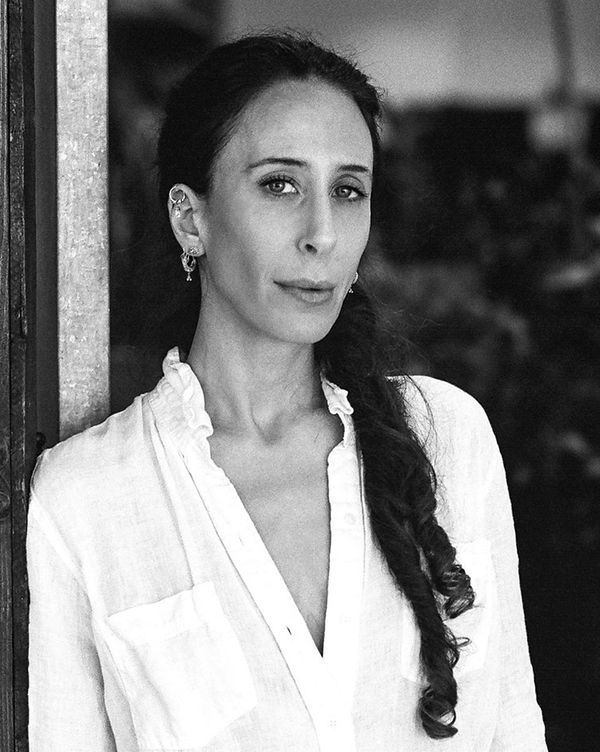 Mara Hoffman.
Photo: Heather Hazzan
Mara Hoffman's clothes are not quiet. They shout their aesthetic: Color! Comfort! Freedom! Since founding her namesake label in 2000, these are the principles Hoffman has worked and lived by, as well her pledge to use sustainable and responsible practices.
When she's not designing, Hoffman spends her downtime meditating daily and immersing herself in nature. But, as with her clothes, she's not afraid to live a little, embracing vice as well as virtue. Below, she shares her taste for everything from books about enlightenment to Buffalo wings.
How do you thank people for a gift?
It depends on who gifted it and what it was. It ranges from an in-person "I love you" and "Thank you," to a call, to a text, to a handwritten letter. It's case by case.
What's your dream vacation?
It's a combination of where I can spend some time relaxing near water and learn about a new culture. I'm dying to go to Sri Lanka as well as explore Indonesia.
What's a good book on your coffee table right now?
Be Here Now by Ram Dass seems to always be there and is always timely.
Favorite piece of furniture in your apartment/studio?
A pink terrazzo snake table made by my best friend, Carly Morgan.
Anything you would never wear?
Fur.
Shoes you wear most often?
In the summer, I wear the Holden slide sandals from Isabel Marant from a few years ago. In the fall and winter, some form of vintage cowboy boot.
What's the museum/gallery you frequent the most in New York?
Probably the Met.
What is a trend that you like right now?
Celebrating age on women.
One you don't like/understand?
I'm not into a uniform standard of beauty.
What's a piece of advice you think about a lot?
The world looks the way YOU feel. Work on feeling joy and happiness inside so that you can see and appreciate the joy and happiness in the world.
How do you like to relax?
Daily meditation practice.
What's your favorite…
Flower?
I love them all but maybe night-blooming jasmine because of the intoxicating scent.
Candle?
Love Le Labo Santal 26.
Scent?
Everyday Oil.
Sheets/bedding?
Linen bedding all the way.
Sunscreen?
EltaMD UV Shield Spf 45.
Workout class?
Private or duet pilates sessions with Ashley DeLeon.
Restaurant in New York?
ABCV or Balthazar for classic NY vibes.
Suitcase?
Hand-me-down Tumi from my mother.
Guilty pleasure?
Buffalo wings.
Shop the Story
Photo: Courtesy of the Retailer
Photo: Courtesy of the Retailer
If you buy something through our links, New York may earn an affiliate commission.