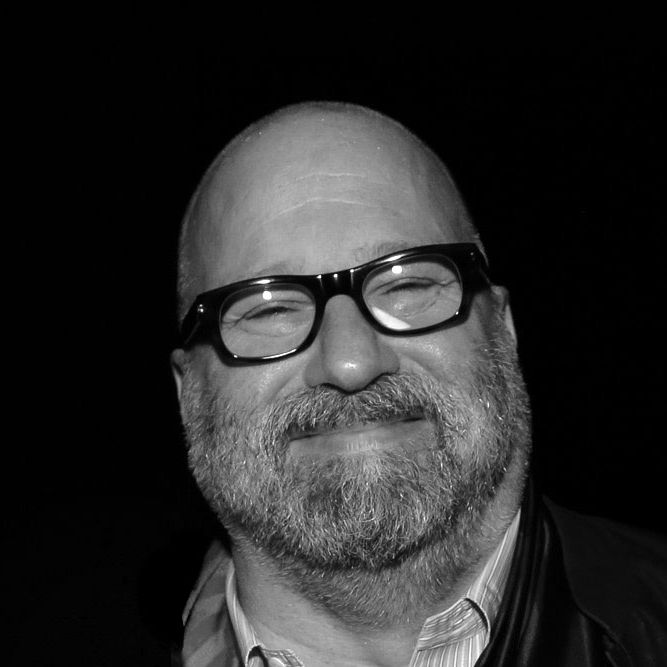 Jed Krascella.
Photo: JP Yim/Getty Images
Jed Krascella has taste both in quality and quantity. His West Village apartment is filled with paintings, sculptures, books, and bottles of fragrances — no corner is left untouched. Giacometti sketches and an Eames lounger live in close proximity to a small collection of books about Scottish Tartans that he's been nurturing over decades, along with a giant collection of evil eye talismans.
While some of his aesthetic is probably innate (he grew up sleeping on Italian linen sheets, and his father never left the house without cologne), he honed it at Parsons and at Perry Ellis, where he worked very closely with the eponymous designer. After years in the industry, Krascella started his own collection of luxe sweaters, jewelry, and home wares called JED. He describes it as an "alternative luxury experience," explaining "Luxury to us isn't chilly or distant. it's a warm, welcoming adventurous space. There's beauty in the rare to the rustic to the humble to the divine." We spoke with him about the tyranny of coffee table books, maximalism, and pizza.
How do you thank someone for a gift?
Sometimes I write a handwritten note, but most of the time I send an email within hours. I think for me the thing I want them to know is it made an impact on me. I want to tell them immediately.
What's your dream vacation?
That changes a lot with time, for me. I'm dying to go to Ethiopia, Israel, and India. But it depends on how you define vacation. I don't have time to take a vacation this summer but I always have to go to Greece every single year. So right now it would be five weeks through the Cyclades islands again.
What's a good book on your coffee table right now?
I hate the concept of coffee table books. I think to use a book as a prop is a horrible idea. On my bedside, I have a book by Anna del Conte, Mario Praz's The House of Life, Call Me By Your Name, Alan Bennett's Keeping Home, and a book about this French performer who can fart on command.
What is your favorite piece of furniture in your apartment/office?
This Pedro Friedeberg hand chair. I wish I had a million of them.
What is the last show you binge-watched?
Babylon Berlin. Oh my god, it's fantastic.
What would you never wear?
Well, you never know, do you? I really don't like those Belgian loafers with the little bow on the front. I just want to take an eraser to them to fix them. I can't bear looking at them.
What are the shoes you wear most often?
My Pumas and my oxfords from George Cleverly in London.
What is a trend that you like right now?
One of the things I love the most is the maximalism that's going on — in terms of contrasting concepts being put together and color exploration and in terms of alternate forms of inspiration. I'm thinking of Gucci, Burberry, and Valentino. It's hugely freeing, especially for Americans who live in a world that's mostly gray, beige, black, and white.
What is one trend you don't understand?
I'm not too crazy about the return of some of the '80s stuff. At Perry [Ellis] we were trying to ignore that it was the '80s. On the other hand, the last Marc Jacobs show I thought was very beautiful.
What's your favorite museum/gallery in New York?
I mostly go to galleries when I'm abroad. But, the Cloisters just makes me weak at the knees. I never pass up a chance to go there.
What's your favorite…
Flower?
Just one? Water lillies. You just can't buy them anywhere anymore.
Candle?
The Hôtel Costes brown candle.
Scent?
I love a lot of different ones. My favorite is Isfarkand by Ormonde Jayne, it's one of the most beautiful fragrances I've ever smelled. I also like Neil's Yard Frankensence.
Sheets/bedding?
I don't care so much about that anymore. I spent a lifetime on Italian linen sheets, but then we got a black pug and they shed like bison.
Restaurant?
That's very hard. Pizza Loves Emily is so good. I love La Palapa in the East Village for Mexican food. Madame Vo for Vietnamese.
Suitcase?
After years of having thick saddle leather suitcases, we got a set of chocolate brown Rimowa suitcases. It's fantastic and so light.
Socks?
Johnston of Elgin cashmere socks and Paul Smith socks.
T-shirt?
My favorite right now is a shirt from Chappaquiddick Island that just says "Chappy."
Shop the Story
If you buy something through our links, New York may earn an affiliate commission.