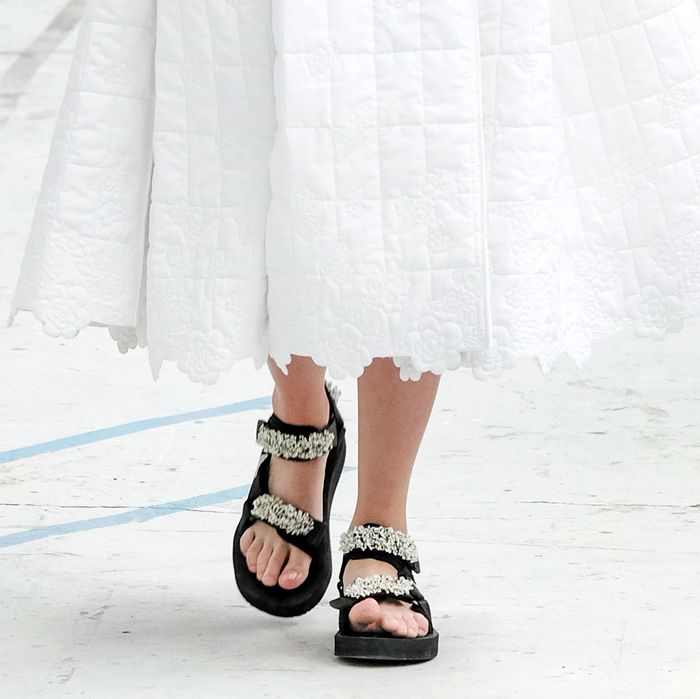 Photo: Rob Ball/Getty Images
Like the humble Birkenstock and the virulently ugly Croc, Tevas are back. Yesterday at the Cecilie Bahnsen show at Copenhagen Fashion Week, models wore glittery sandals from the brand Suicoke along with the airy, mostly white dresses from Bahnsen's collection. Hello, comfy sandals with perpendicular straps. Have we met before?
The sandals would not have been such a surprising choice at say, Off White or Prada's new collections. But in a collection as classically feminine as Bahnsen's, they were given a new light. Paired with a pretty sundress (which, coincidentally, is all anyone should be wearing in this heat), the shoes look modern. It's a sign that you can run, you can hide, but even the most fanciful among us cannot resist the siren call of ugly shoes.