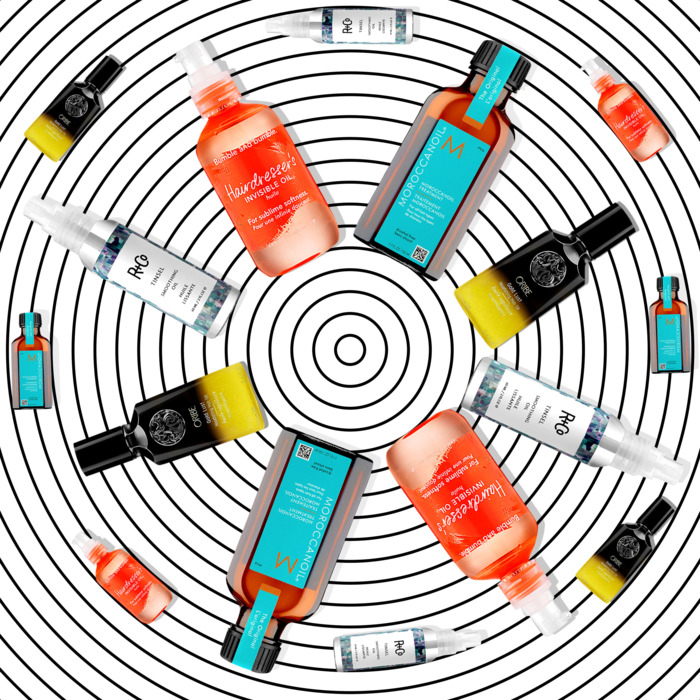 Photo: Courtesy of the Retailer
Oily hair is bad, but hair with oil on it can be good – in fact, it can be great. This is particularly true when the oil is a hair oil, typically a special blend of the beauty world's golden children (first names: argan, jojoba, almond, coconut; last names: oil), which moonlight as frizz-tamers, shine-boosters, and intense moisturizers when applied sparingly to hair. The best hair oils won't weigh things down. Think of them, instead, as leave-in conditioner's fancier cousins — the kind who always look put-together, gravitate toward shiny things, and are most tolerable in small doses. Here, ten concentrated vials of goodness that can help hair recover from almost anything (dullness, damage, dryness) it's been suffering through, especially at the tail end of summer.
If You Want to Feel Very Fancy
If You Hang Out With Heat-Styling Tools
If You Wish Your Hair Were More Photogenic
If You're Into Cult Favorites
If You're Still Afraid of Hair Oil Halfway Through This Roundup
If You're in Dire Need of Some Damage Control
If You Want to Smell Worldly
If You're at a Drugstore Right Now
If Your Hair Always Feels Parched Post-Shampoo
If You Take Beauty Sleep Seriously
If you buy something through our links, New York may earn an affiliate commission.